Today's been ok. The New Regime album arrived (woo!) and we got a new digibox/dvd player. Also got new unihorn.

The Doctor Who 3D thing was on today. It was ok, coulda been better. The aliens were cute.

Also, Tesco online is annoying.

Managed to finish the basic game of Resident Evil. The last boss is suspiciously easy. Gonna do the two unlocked ones later.

Picture post time!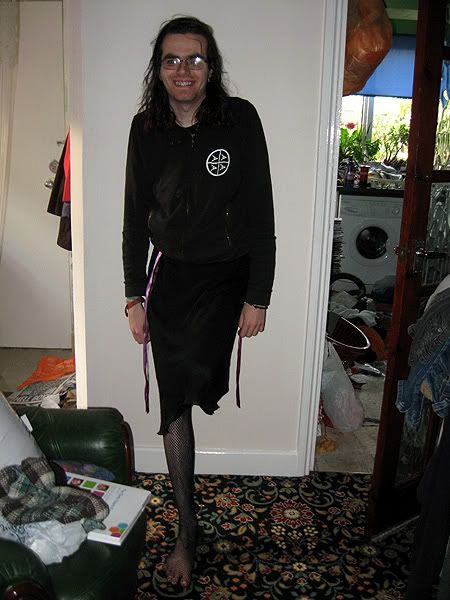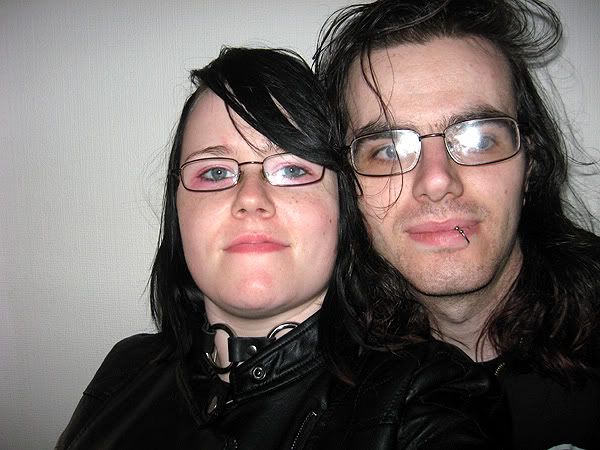 First two Halloween ones. The first was what I wore, second with saur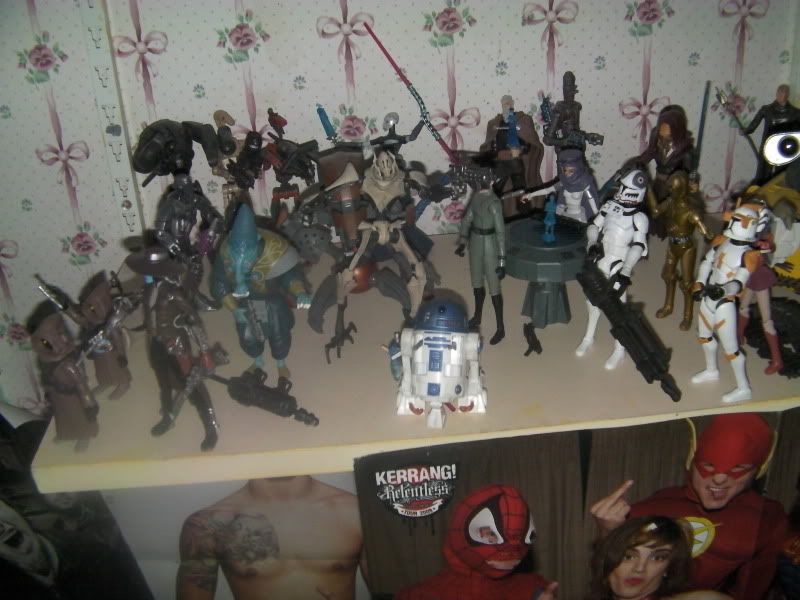 Clone Wars figs! New ones: Jawas, Cad Bane, Padme, Admiral Yularen, General Loathsom, Matchstick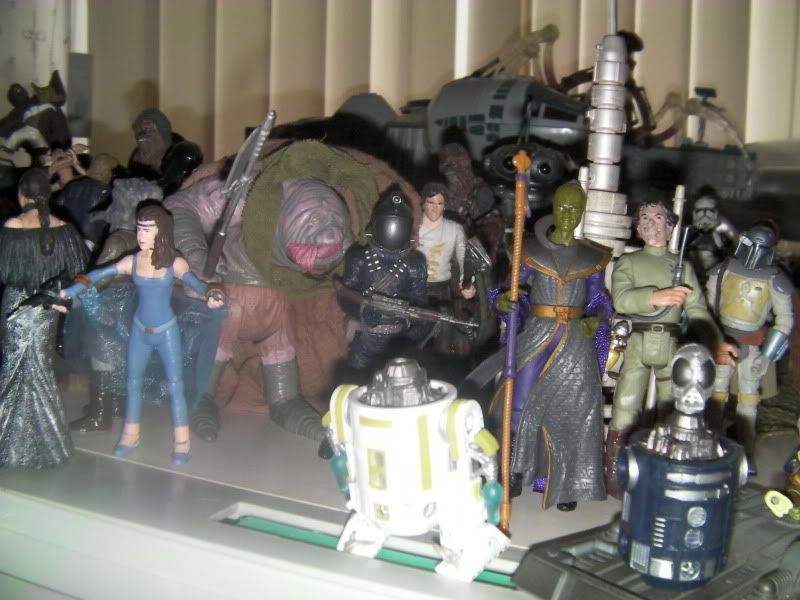 Leia and Xizor, new figs. Leia's outfit=perdy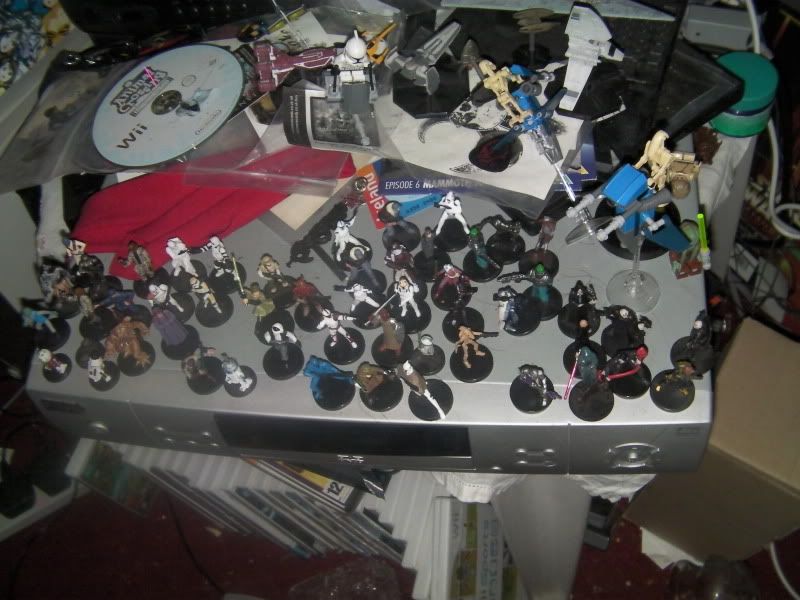 New(ish) minis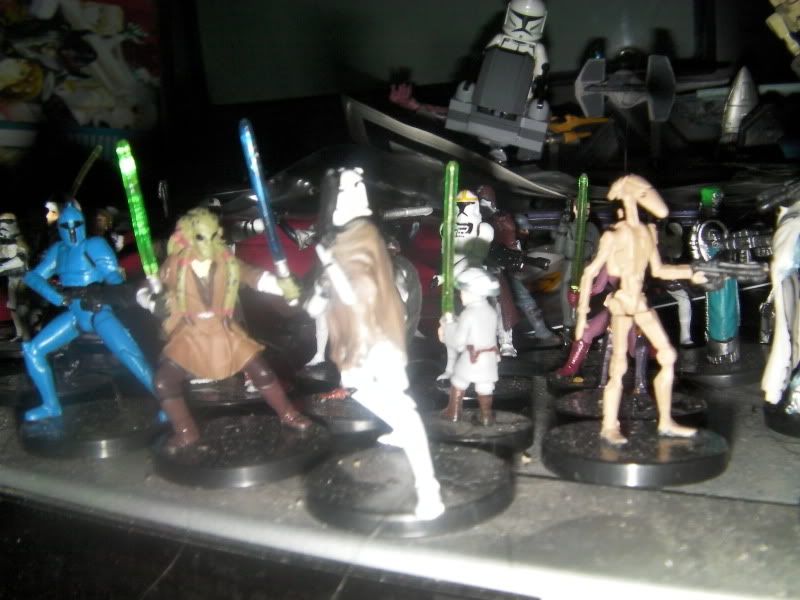 The Kit mini, the new pride of my collection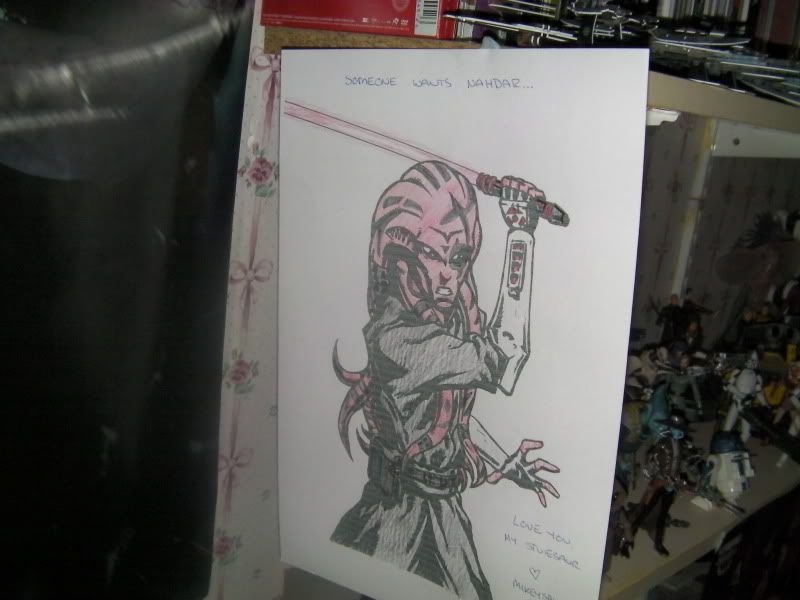 The Nautolan Sith Mikey did< 3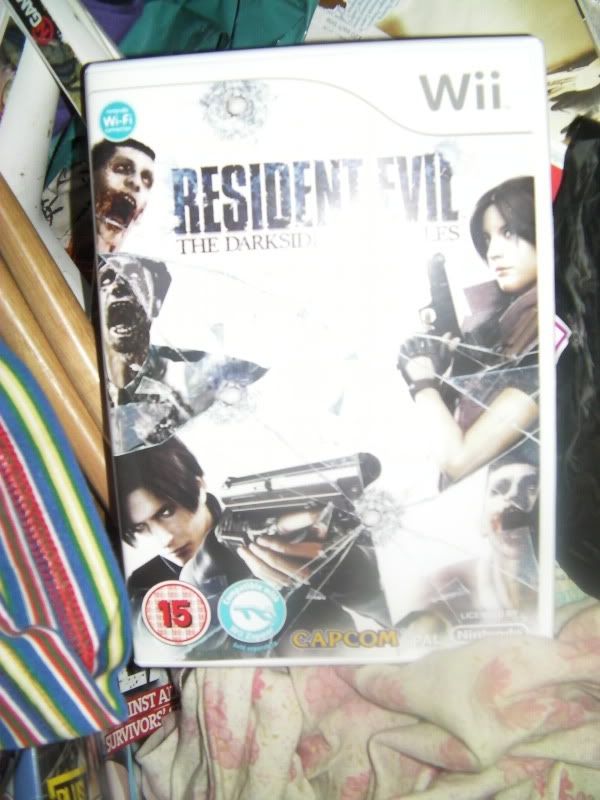 The Resident Evil game, aka eater of my time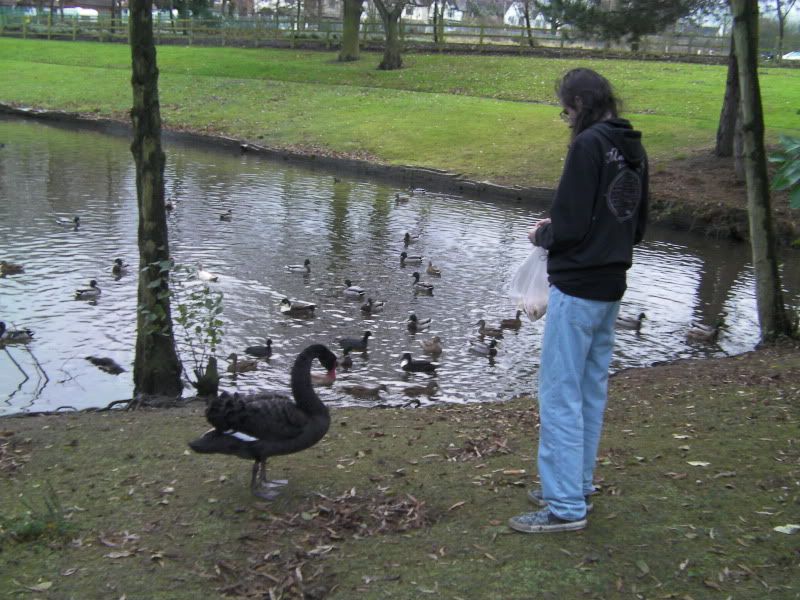 Me feeding the black swan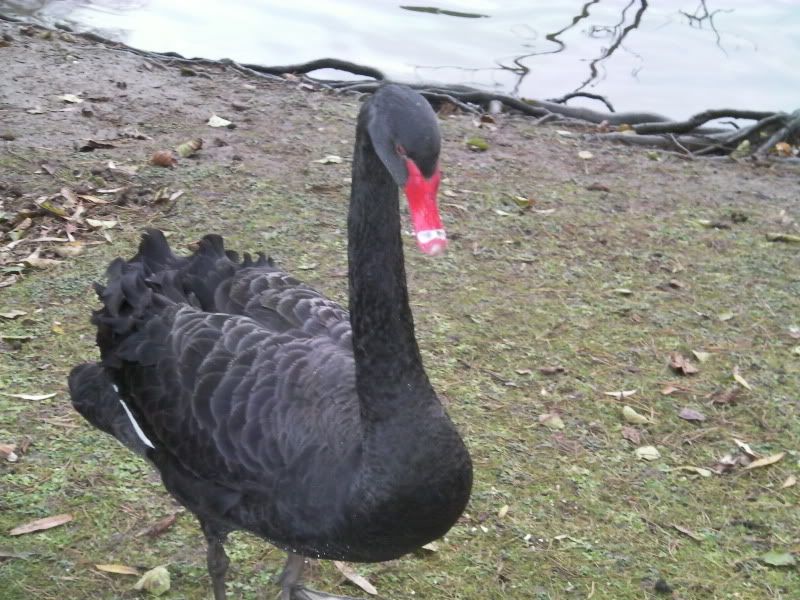 Said swan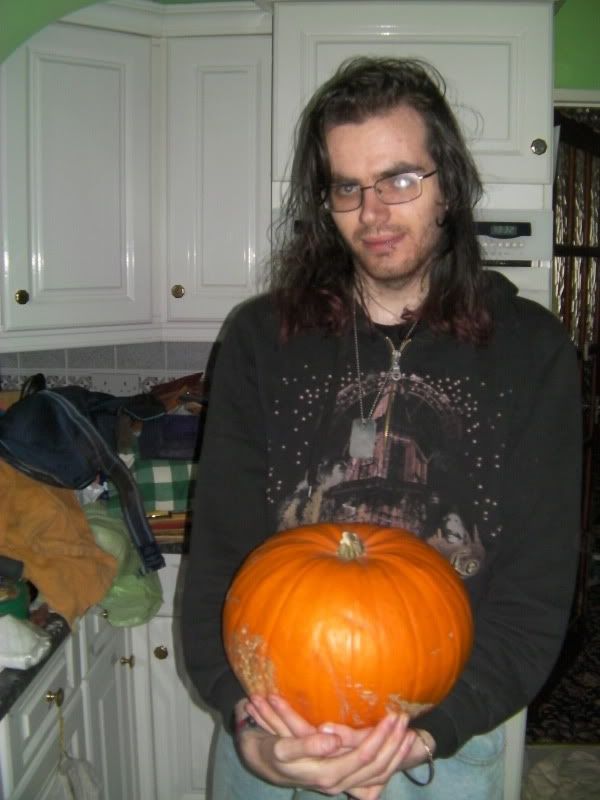 Me with the massive pumpkin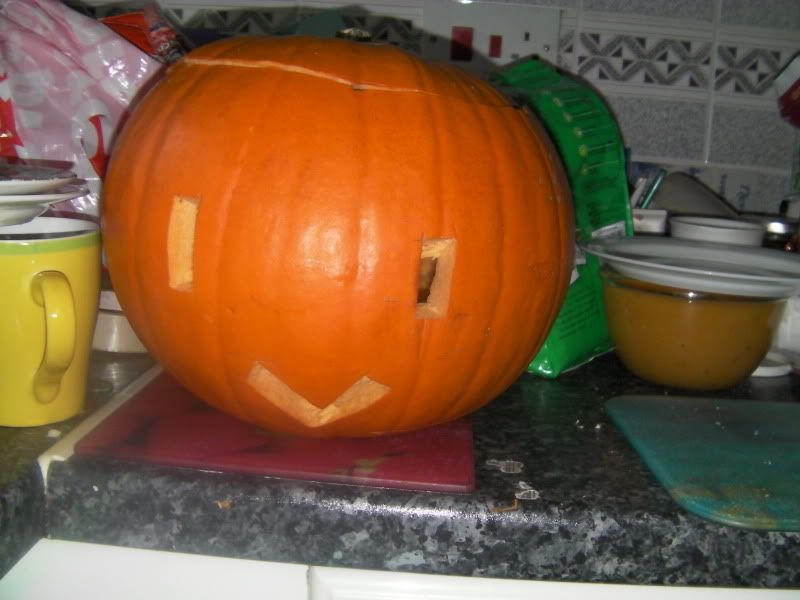 The pumpkin carved (ironically with some soup made from it beside it)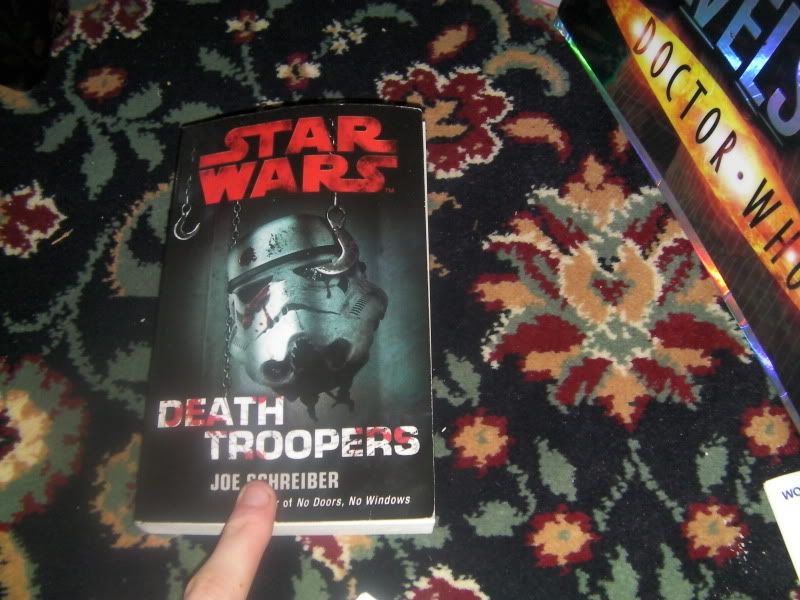 Death Trooper, aka the book of awesome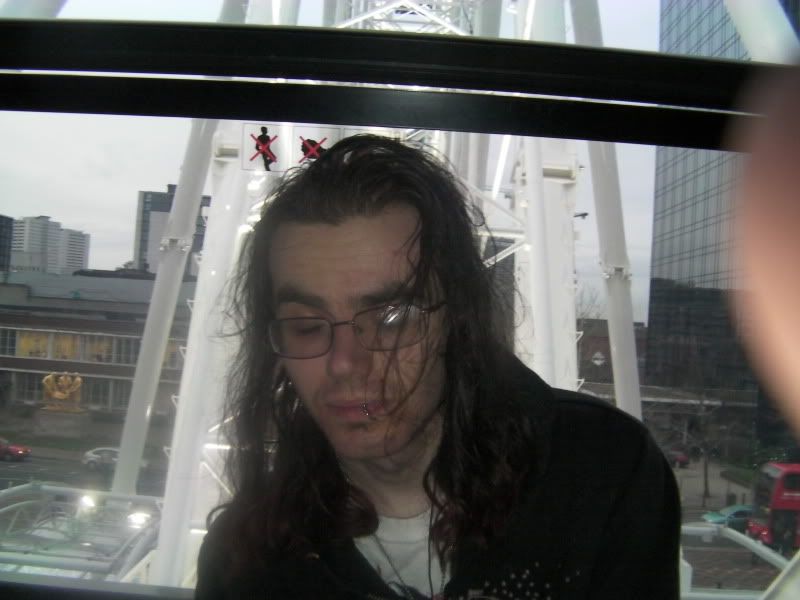 Me on the wheel capsule. I look stoned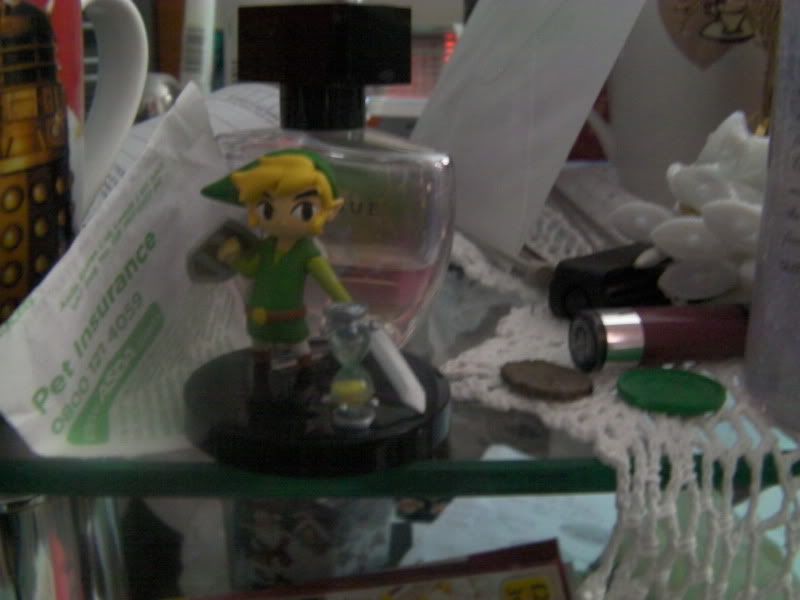 Link from the gacha ball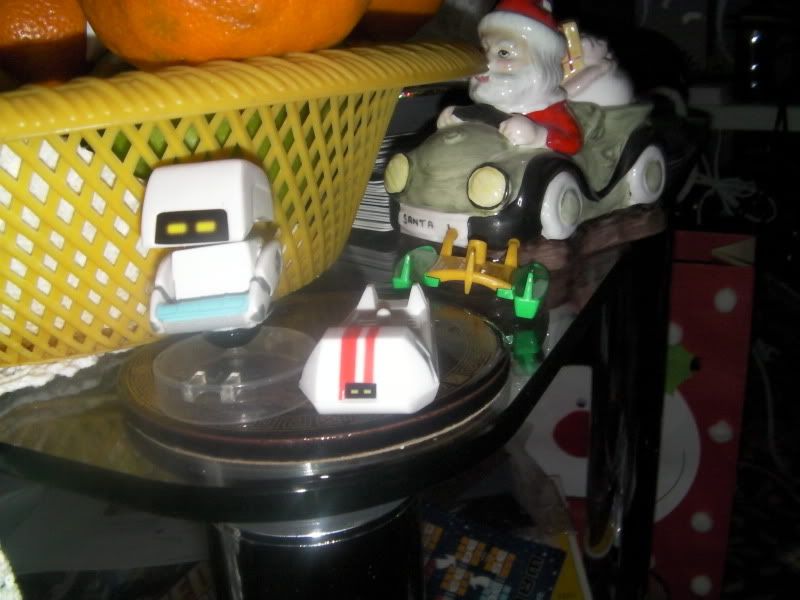 Ickle MO figure I got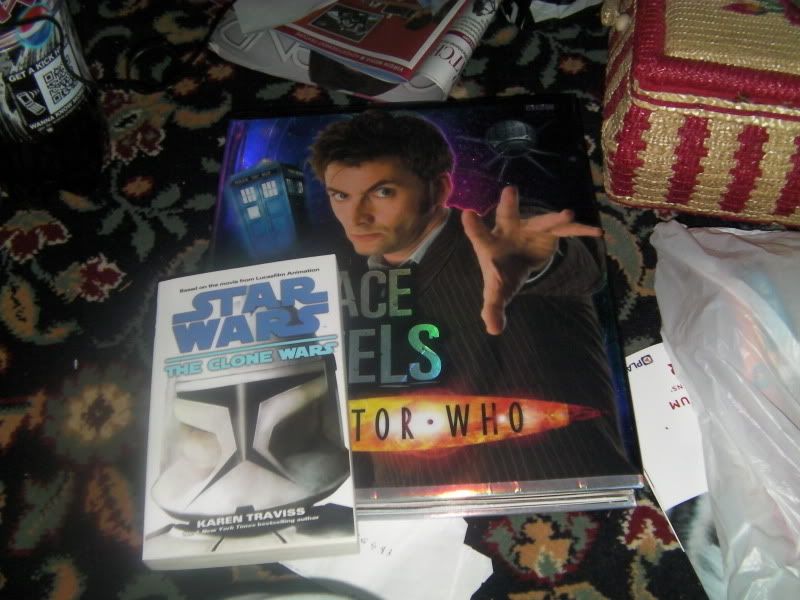 Two of the books I got. The Clone Wars one is the next next one I'll read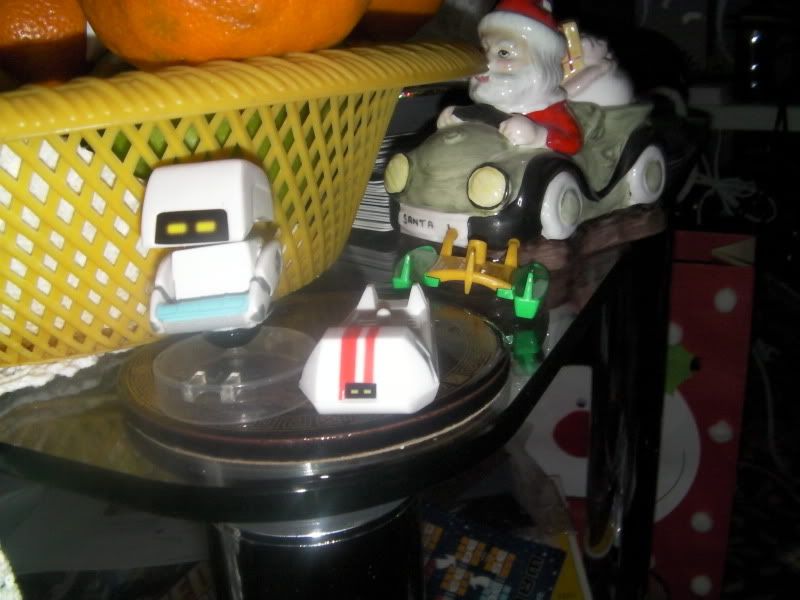 The Men Behaving Badly dvd/The Blackout single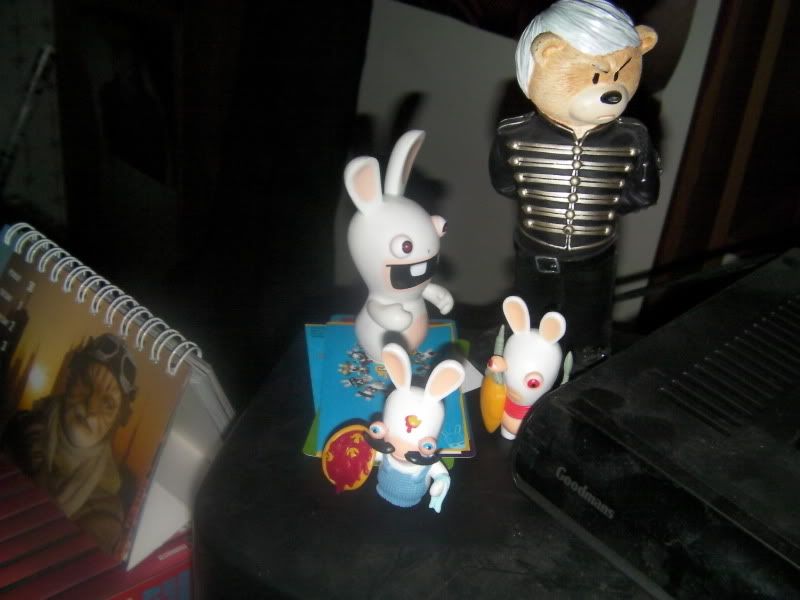 Rabbids on the tv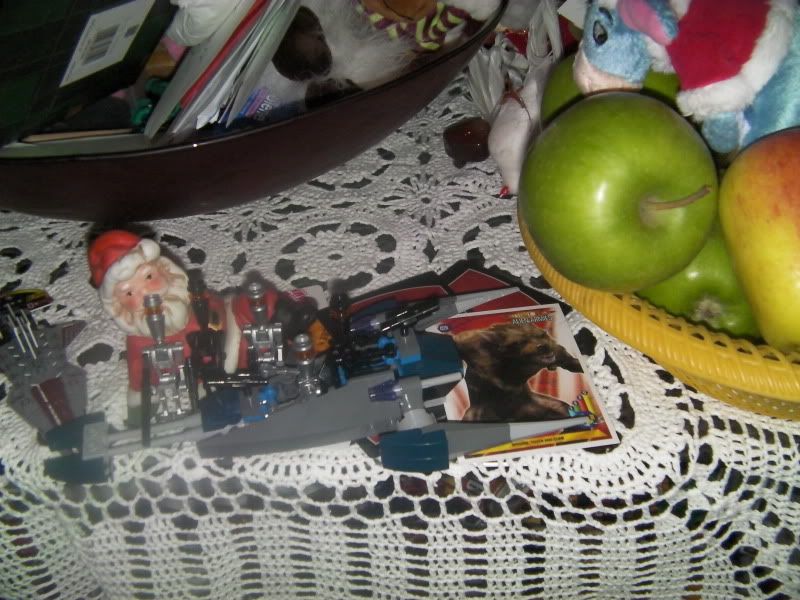 New Legos! Assassin droids, which are silver and perdy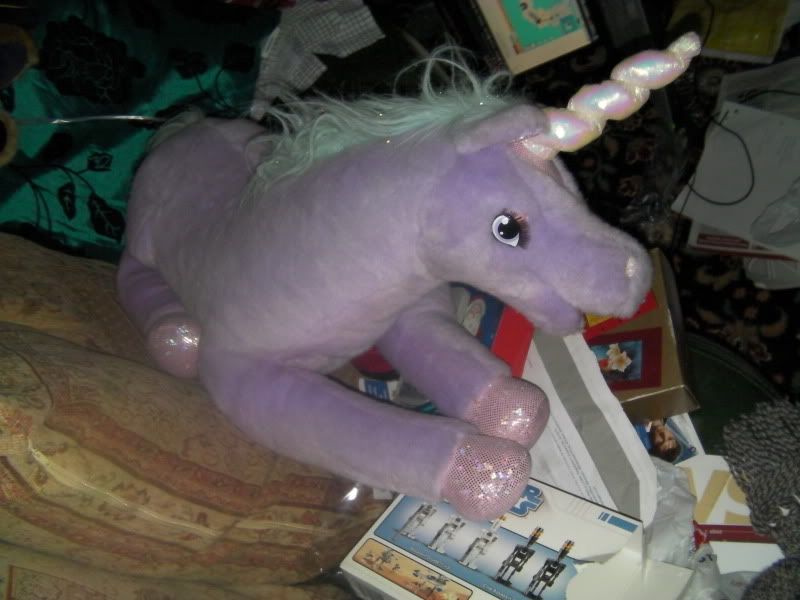 The massive unihorn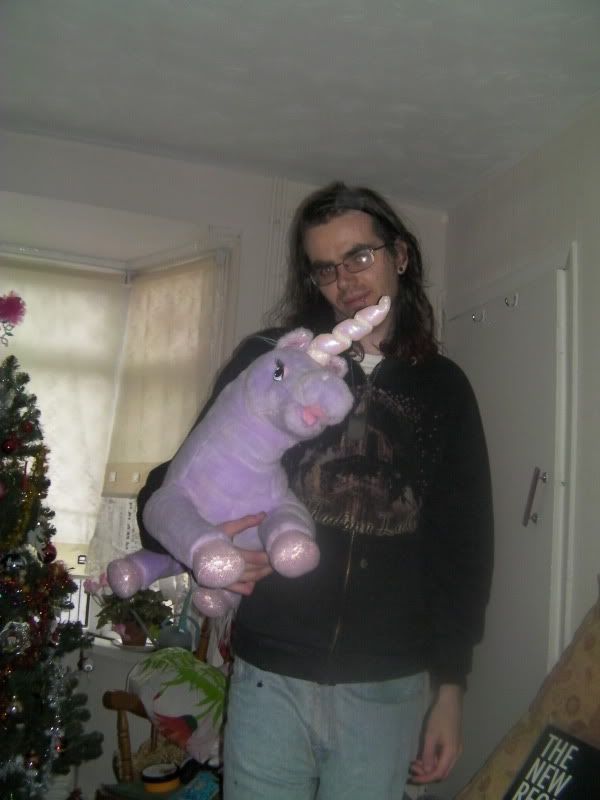 Me with it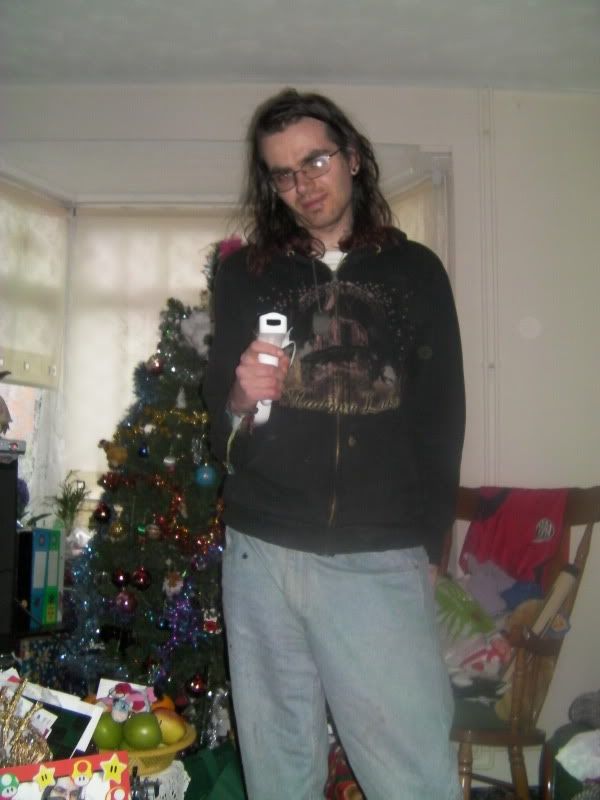 With the zapper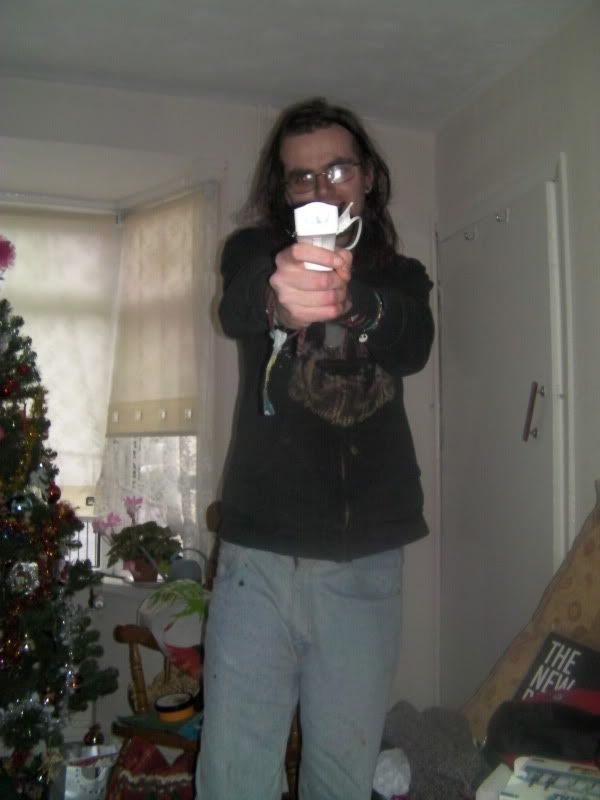 *insert lame thing here*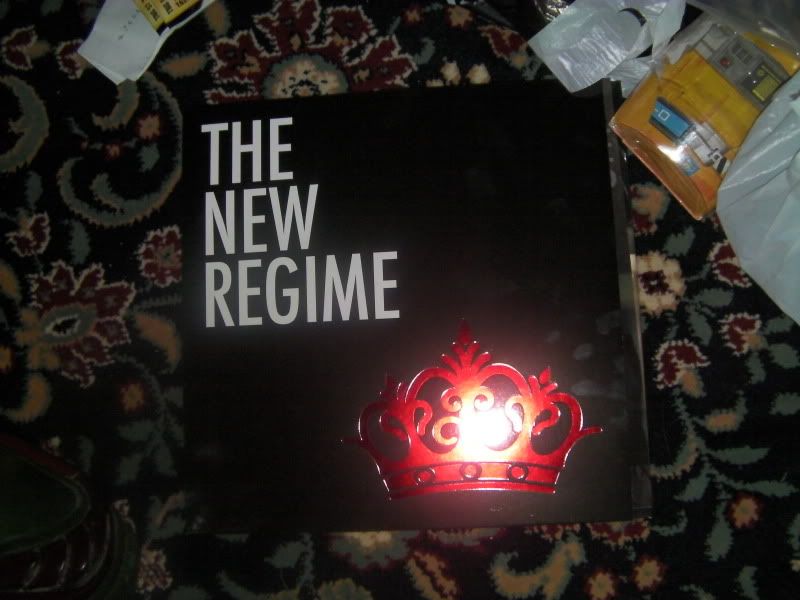 The New Regime album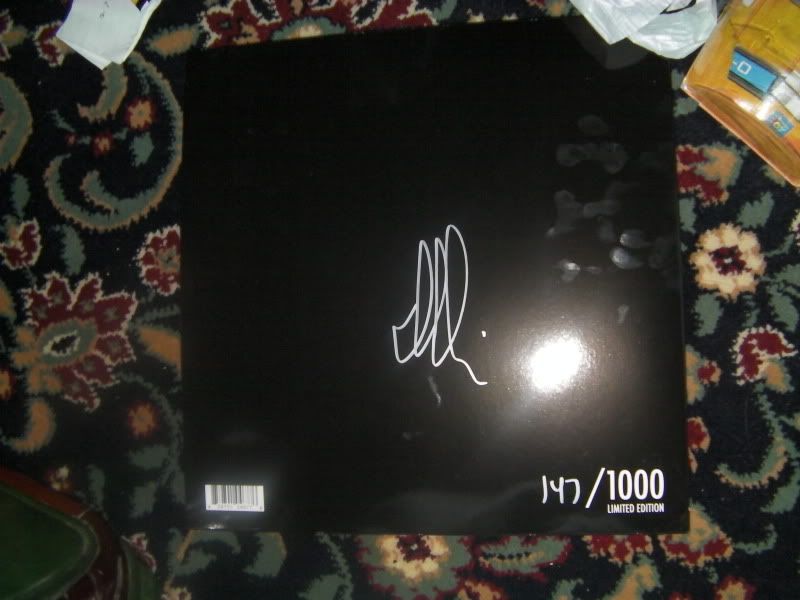 Ilan's sig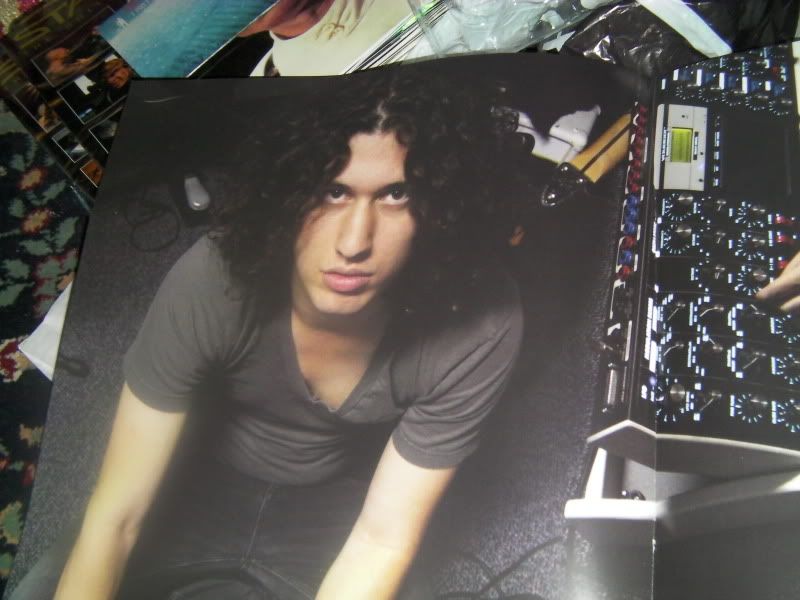 See the perdy!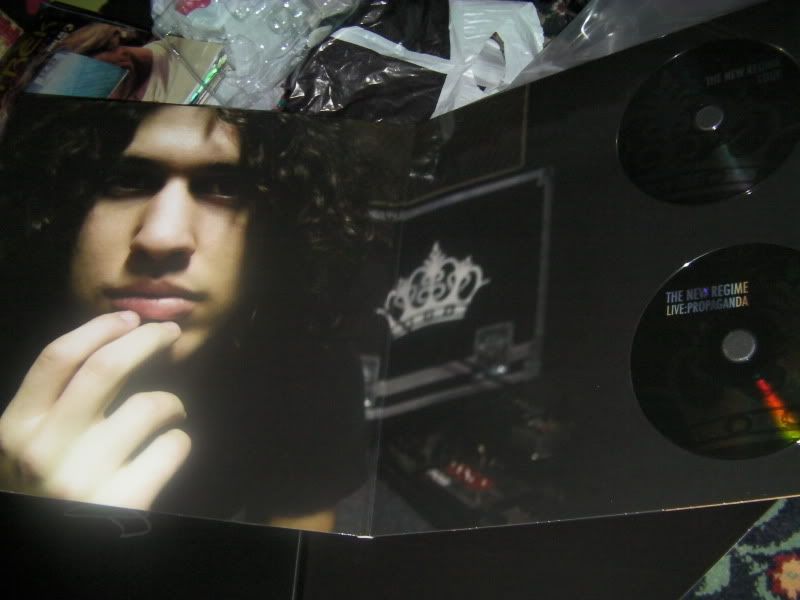 The inside of the album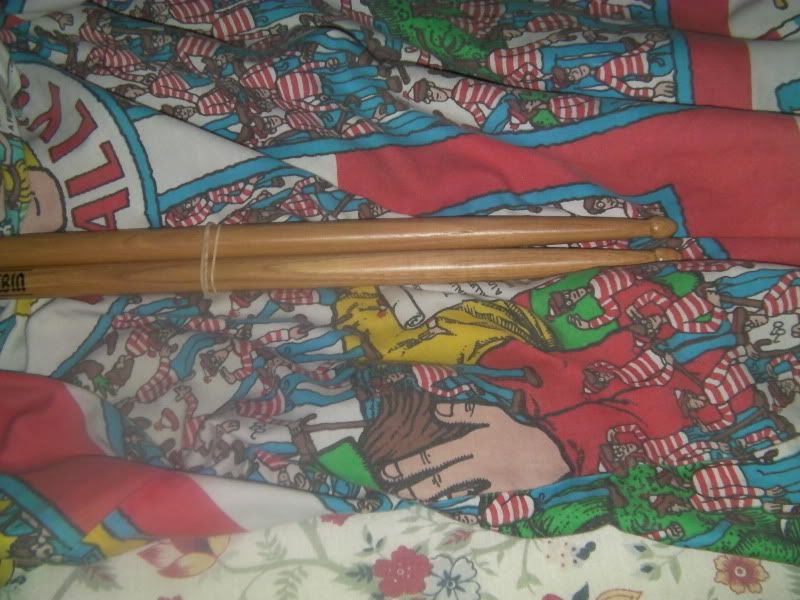 The free drumsticks (and, like a fool I don't catch the writing)

Soon, I'll get more Pepsi and the Clone Wars comic. Then there's Merlin and possibly ficcage. At somepoint around 9ish, I'll do a Christmas fic request post. Be sure to get a comment in.