I called mum earlier and she bitched that I hadn't got and sent her a card. What the fuck? So I'm going out after food to get her one, with a bit of money so she'll send me my calendar/signed stuff. It sounds like she won't be able to get rid of anything else which is good. She also said when I get a place I can have my clothes, monitor and microwave. I also negotiated to getting all the 'old stuff' which I count as most of the dvds, my tv, ancient dvd player and most of my other stuff. But that's only when I have a place, which I don't see as happening anytime too soon really.

I don't see myself moving into a shared place cause I'm not very sociable around strangers.

She actually suggestedme moving somewhere up there, but in the end, what's the point? Sure I like it there and it's easy to get to places, but if I was there she'd constantly hastle me.

Curtis has left Bring Me The Horizon which makes me sad. He was the hottest one.

The Blackout aren't gonna be at the gig next week cause Rhys has had an accident. They keep saying it's cause he's sick but it's really cause he bashed his head. Poor thing. No one's been announced to replace them yet. I'm curious as to who they'll get.

Finally, it's the picture post time, cause I managed to actually take pics today. Most are random so.




This si me. I look doped up on drugs. I'm wearing Mikey's UNIT cap (I'll be getting my own later today/soon)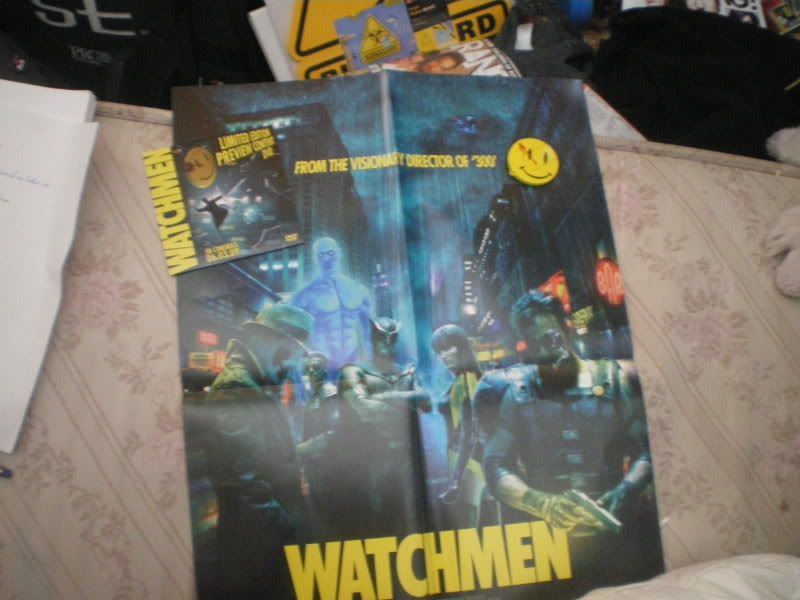 The Watchmen stuff. See the cool USB thing in the corner? Best thing about it.



The Biohazard thing that's a late Christmas present off Claire (cause I love the biohazard symbol for some reason).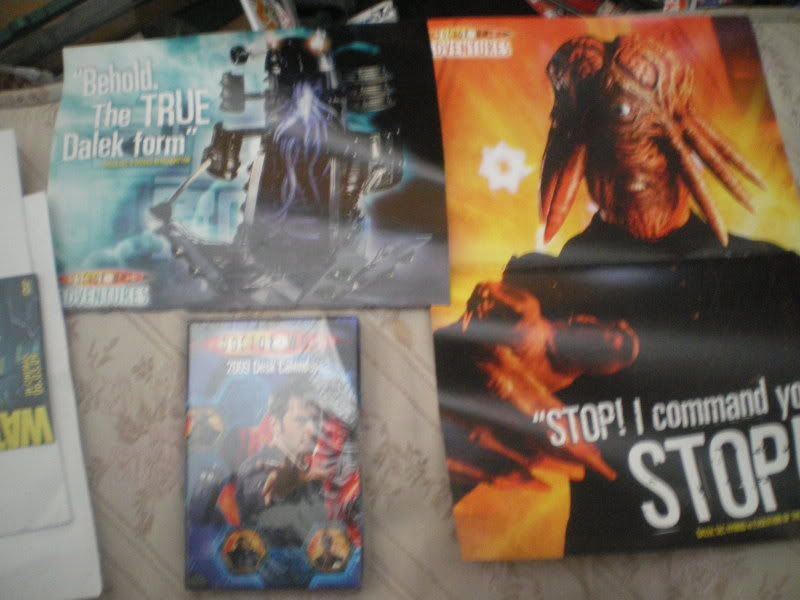 The Dalek Sec posters Mikey's given me (I think he's hot). And the calendar thing Claire also got me.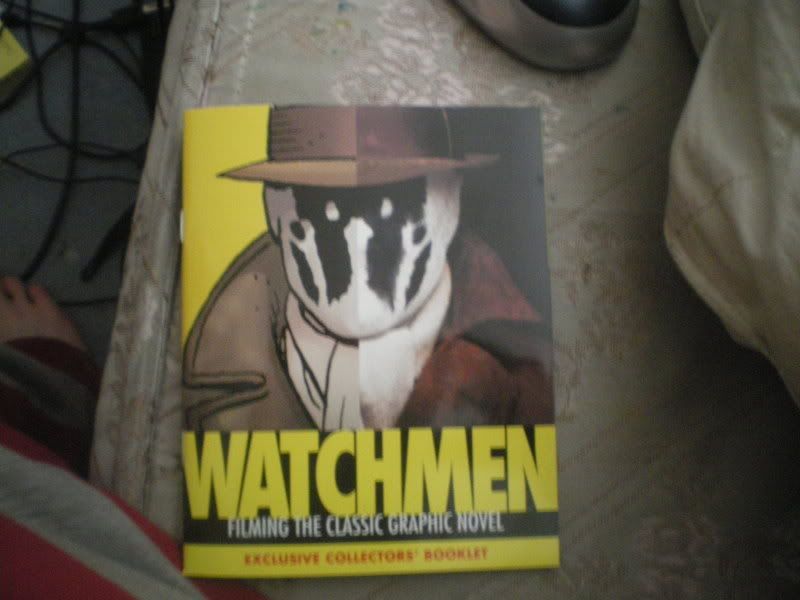 The Watchmen thing we got free at the cinema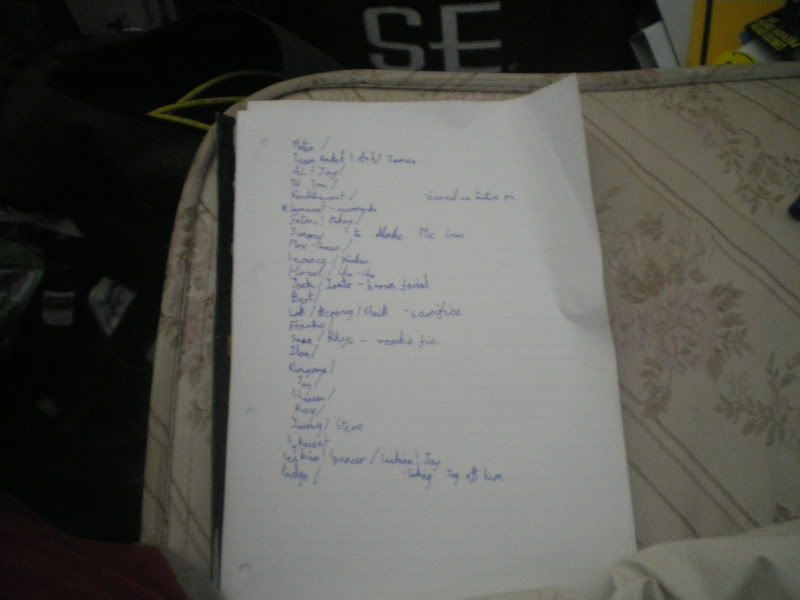 The pad I'm writing fic in. That's a rough list of ideas.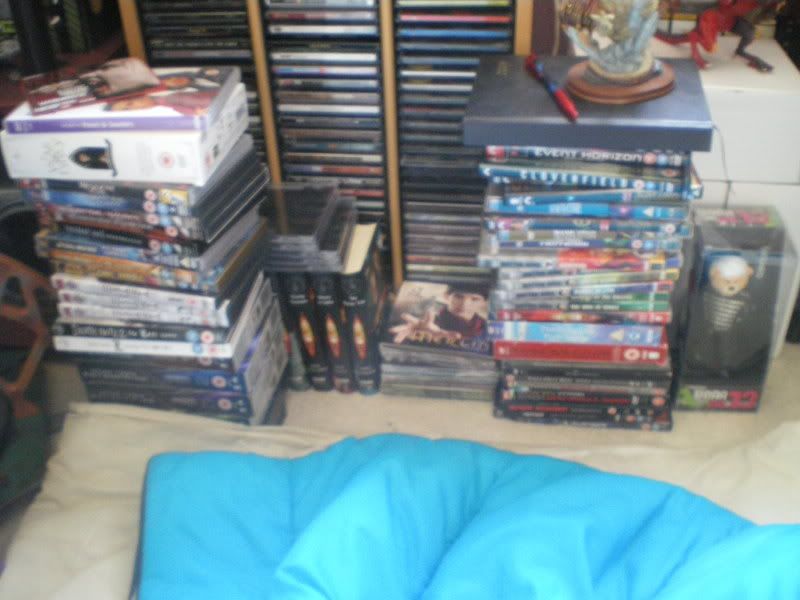 The two piles of dvds are pretty much all the ones I managed to bring with me.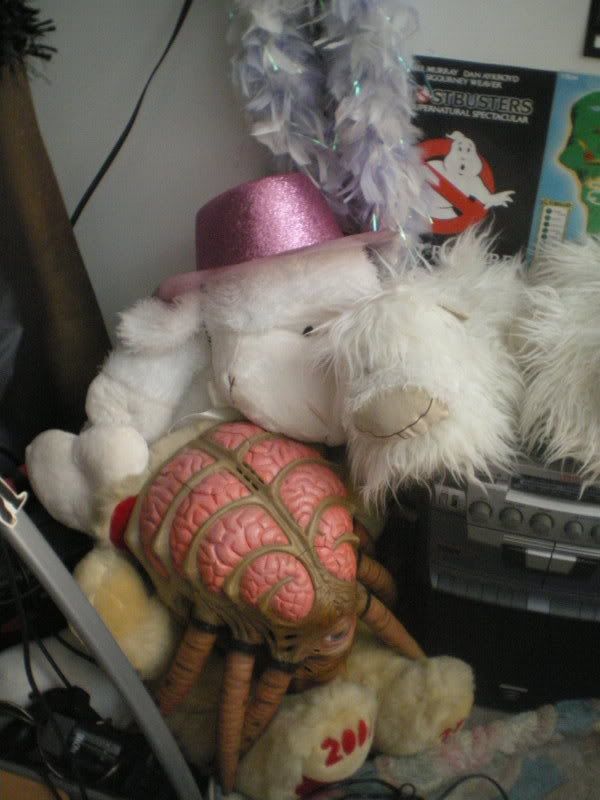 Mikey's giant sheep cuddle buddy. I hope to get one if they're back in stock.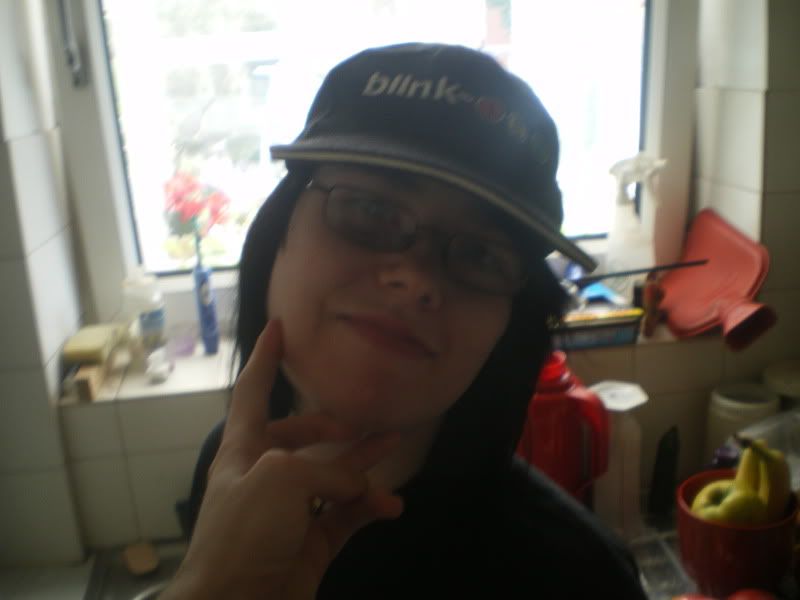 Mikeysaur. The hand in the second pic's mine.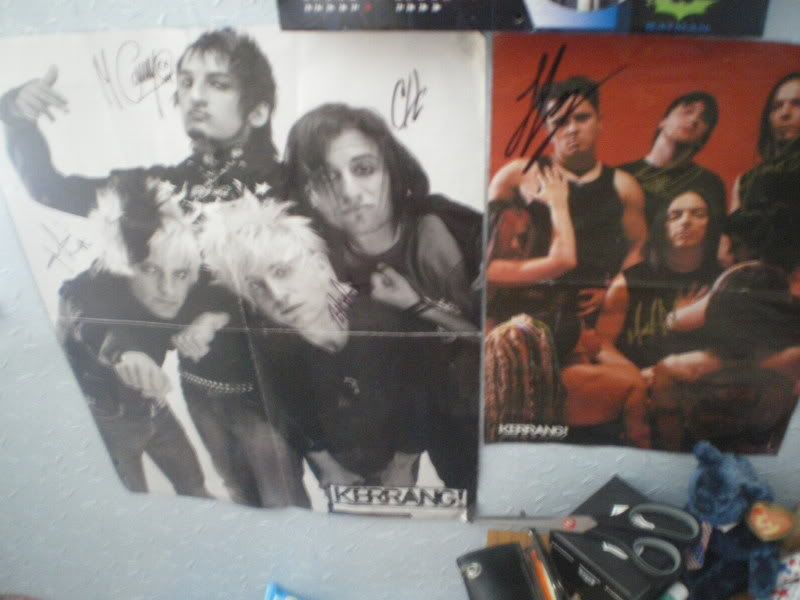 The signed posters Mikey's let me put up.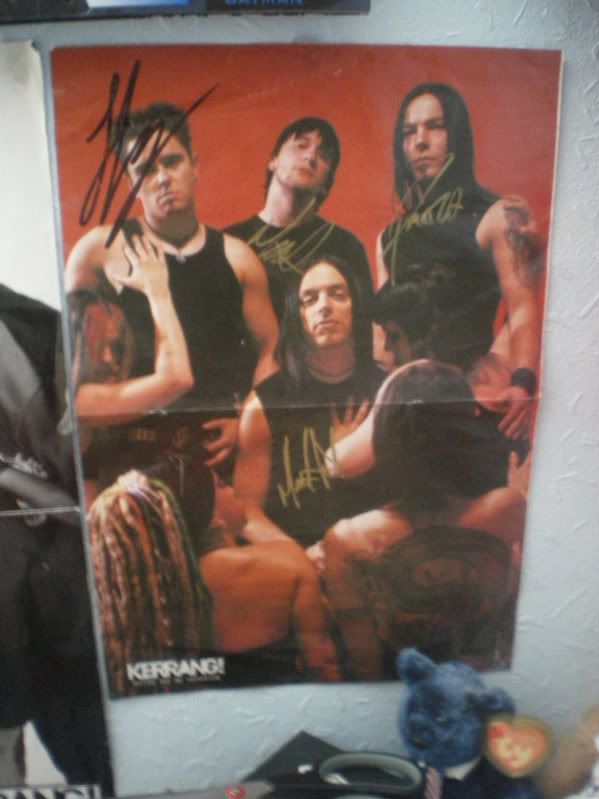 A close up of the Bullet one. See, the person in front of Jay has Tom Kaulitz hair!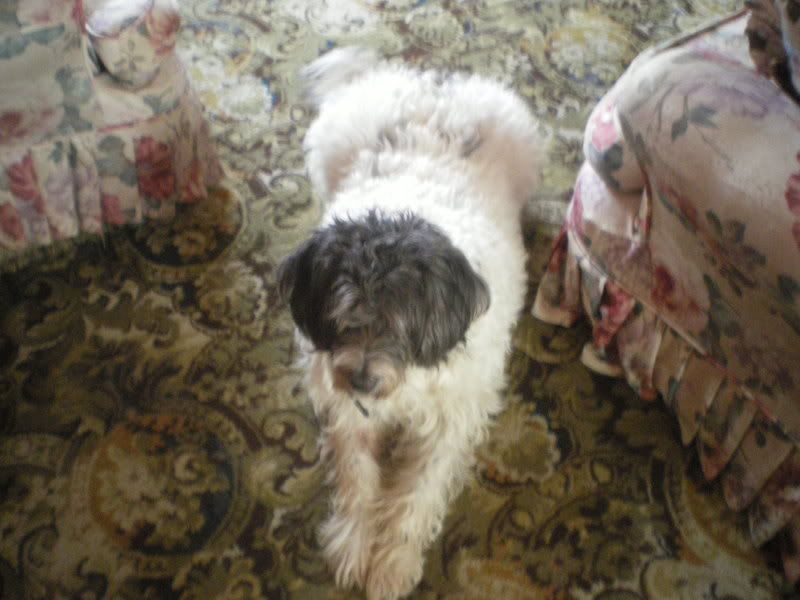 Scampers



My comp tower (which I still need to test)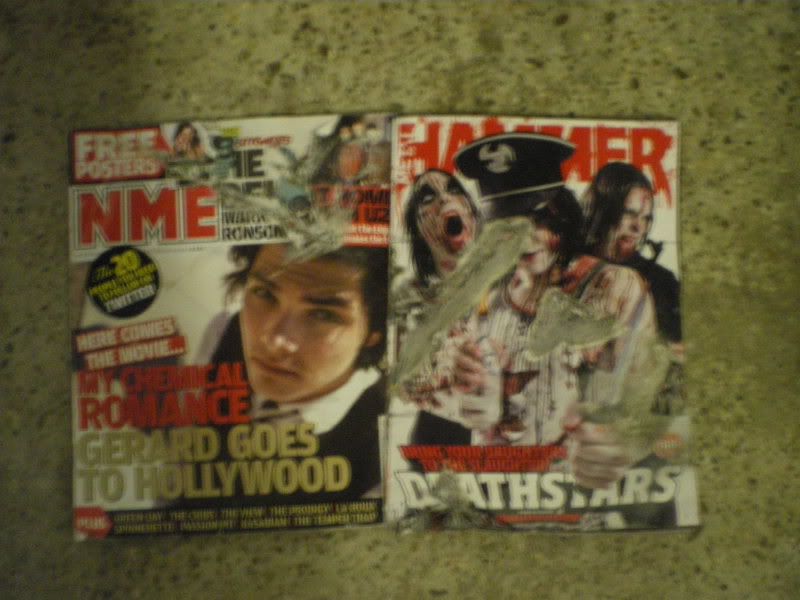 The two mags that got trashed on the trip. I'm sad that the Metal Hammer one did



Jay and teddy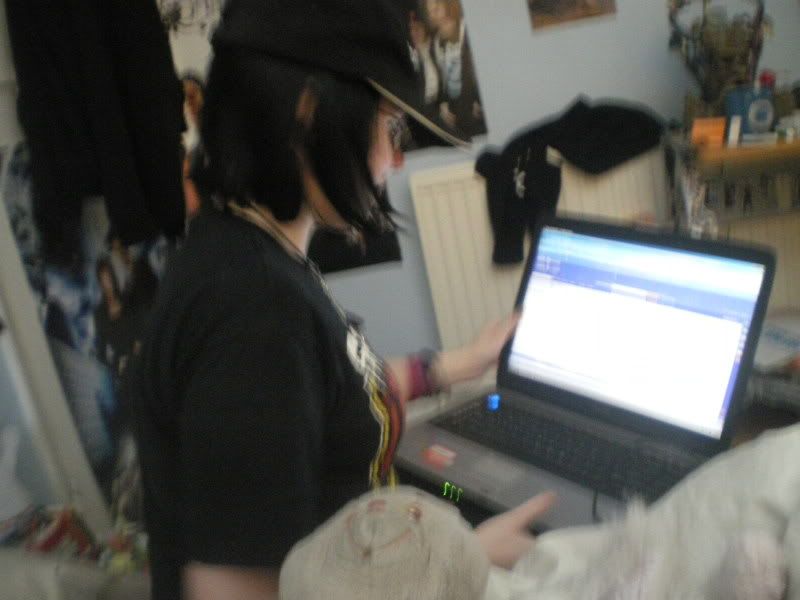 Mikeysaur on lappy top



Us together



Me and Zero


I'm going for food now and then we'll be going for a bit. I'll go on AC when we get back.

And I've got Green Day's Blood Sex And Booze stuck in my head. Well, bits of it cause I've not heard it in well over a year.