And here is the Bullet For My Valentine picspam (as promised/warned). There's a shitload of pics here (most I'm gonna icon later). So... enjoy.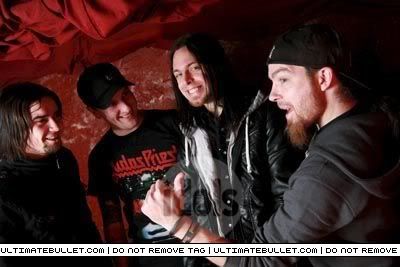 This is them being amused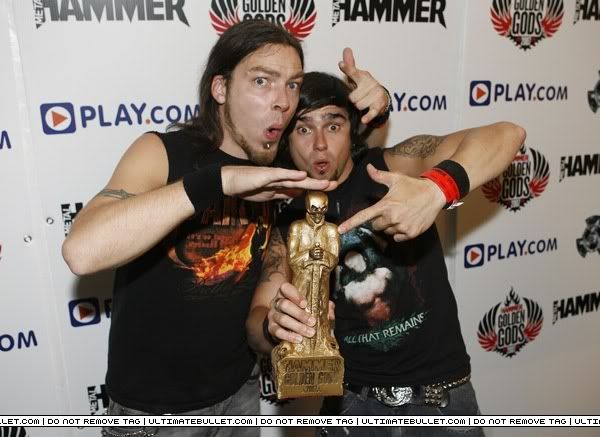 Padge and Jay at the Metal hammer awards. Matt wasn't there cause he was still icky... but I dunno why Moose wasn't.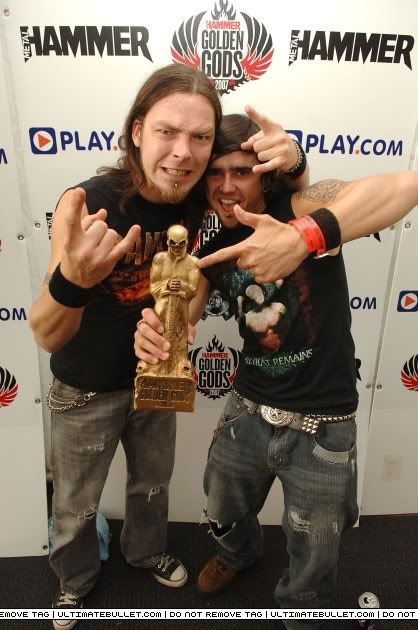 They seem to be very touchy and close during these awards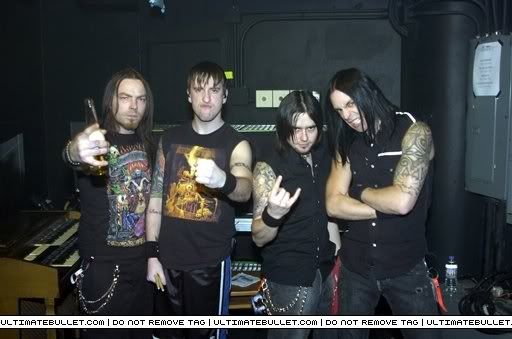 Padge (as always) has a bottle. Moose is fisting air. Matt's trying to look... grrr. Jay looks evil.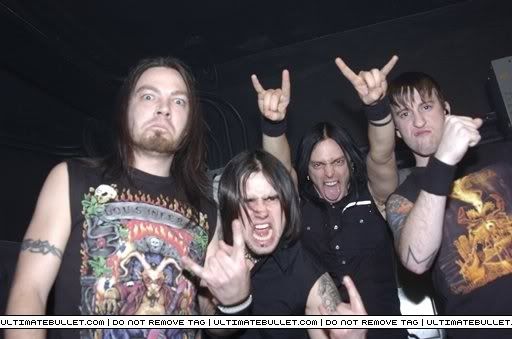 Again, Jay looks angry. Mosoe looks strange. Padge looks confused and Matt....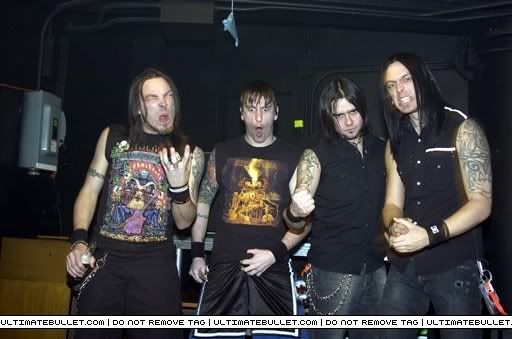 Padge looks weird, Moose is shocked, Jay's fisting and Matt.... looks like he just hit himself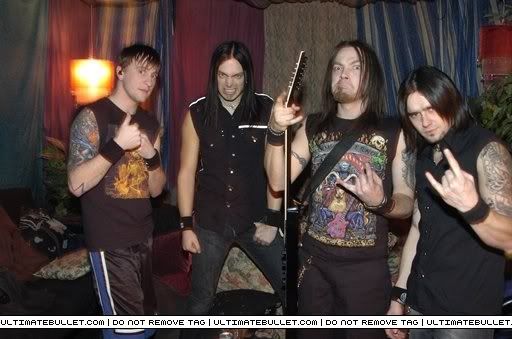 Pretty Jay. Again, Padge looks odd. (I think it's the drink)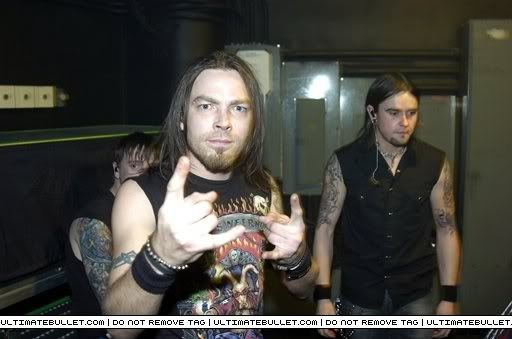 Now Jay looks odd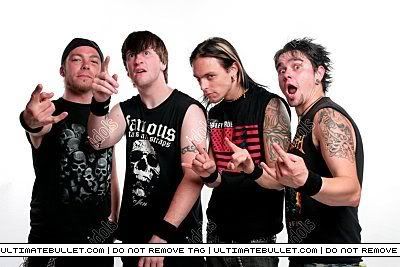 Moose seems to see soemthing up above and Jay seems to think it's a good idea to have his mouth open wide.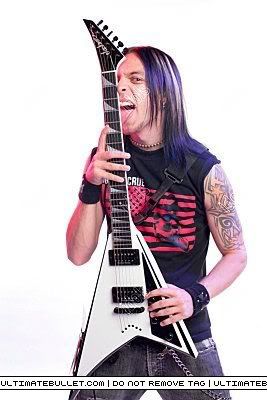 Matt likes licking his guitar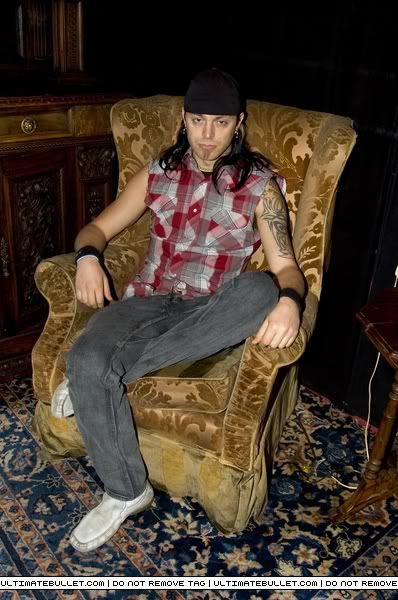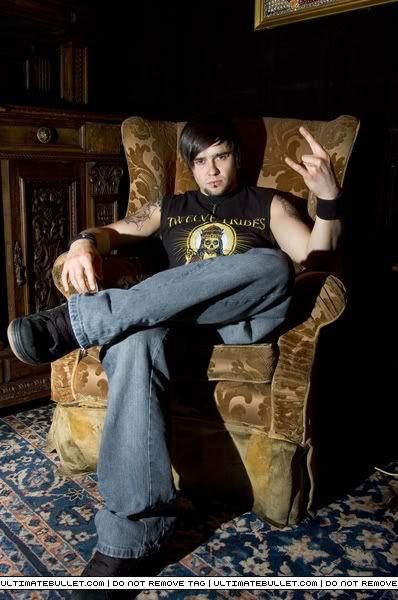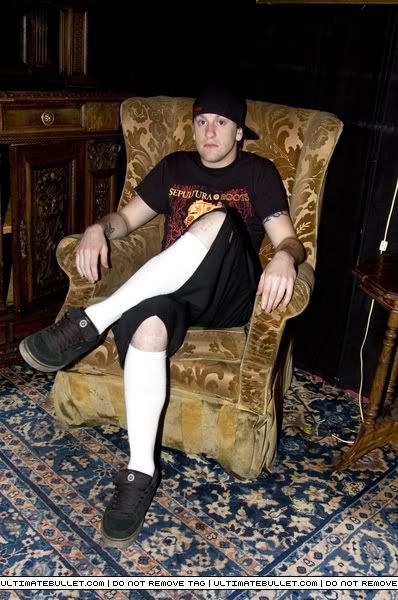 A random chair photoshoot. Jay looks pretty, Padge looks like Mr Burns, Moose looks like a kid and Matt looks bored.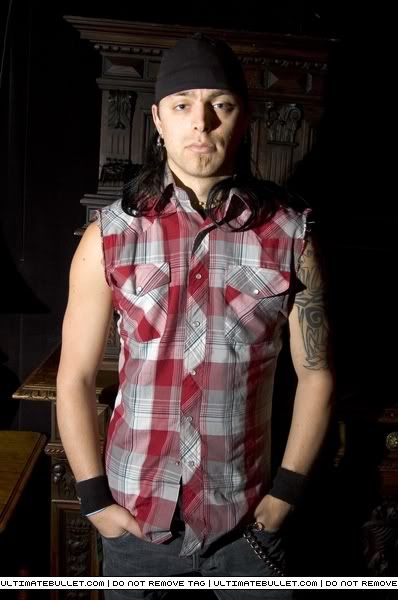 Matt looks like a farmer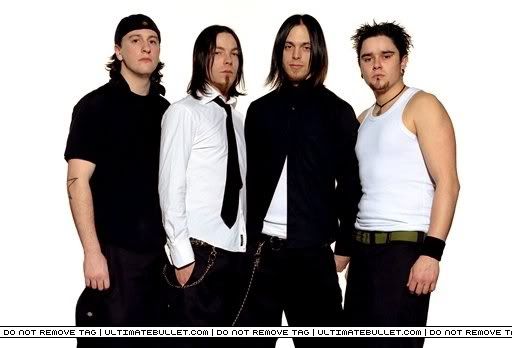 An early Bullet pic. Note Moose's long hair, Padge looking... strange, Matt looking pretty mmuch the same and Jay minus tattoos, having his semi-spiked up hair and looking tubby (and with small boobs...)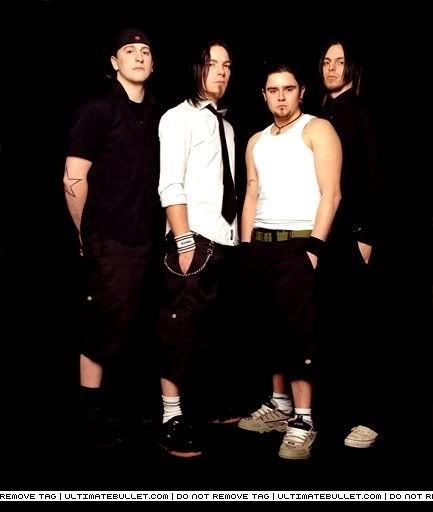 This is another that shows that Jay's the shortest (and looking angry)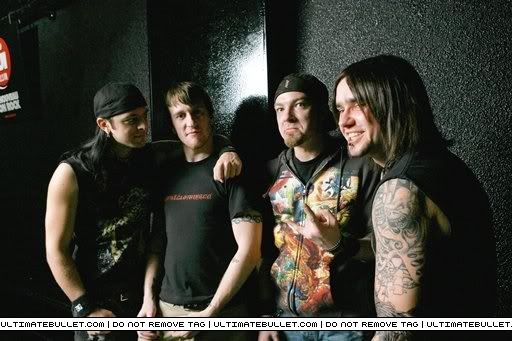 Jay has a cutes grin. While Matt's looking at Moose longingly



Jay seems to like giving the finger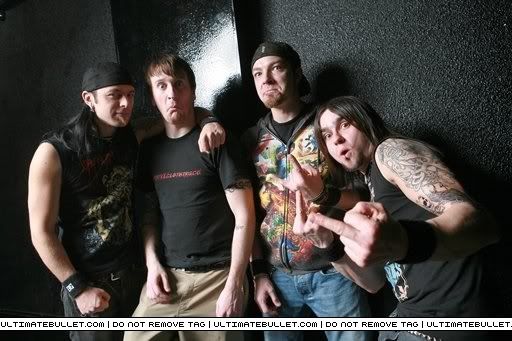 See?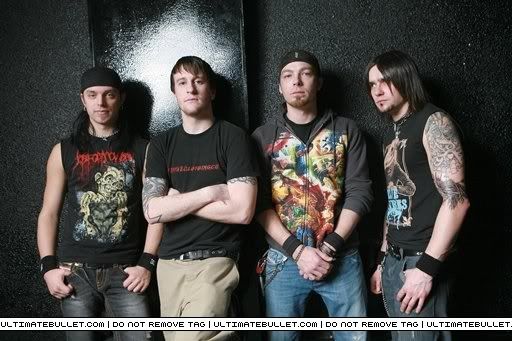 Padge feels the need to cover his crotch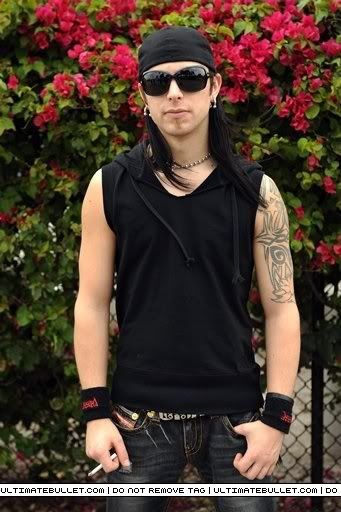 Matt with a cig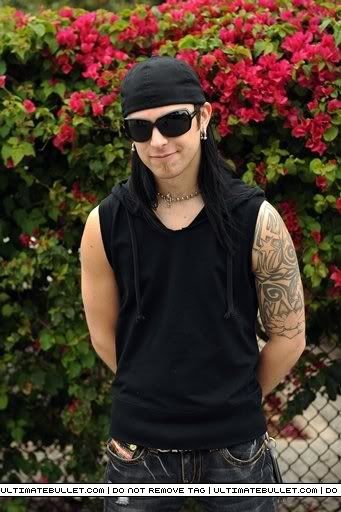 Matt smirking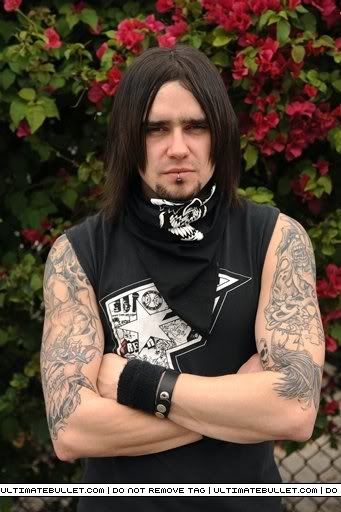 Moody looking Jay (and goingby the bandana likes heavy S and M)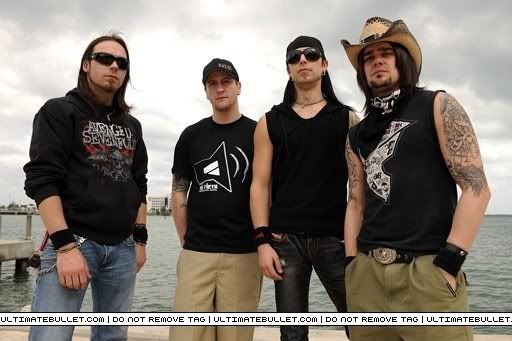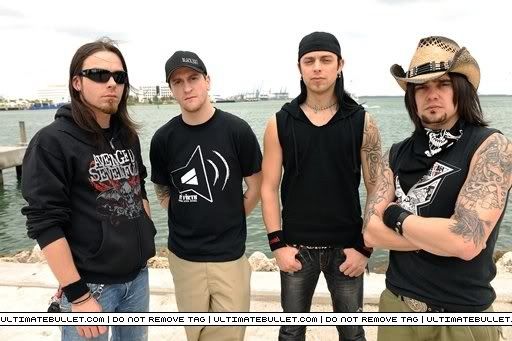 Jay's hat... I think he lost a bet.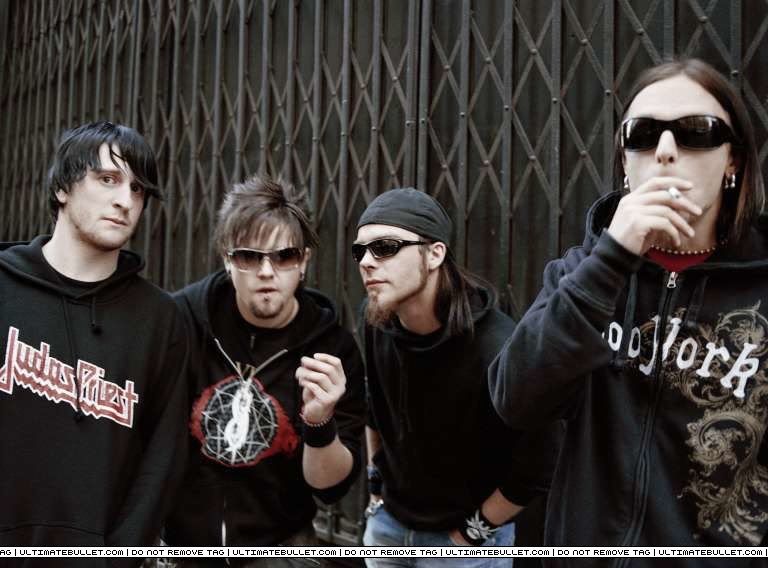 Jay randomly clicks his fingers while Matt smokes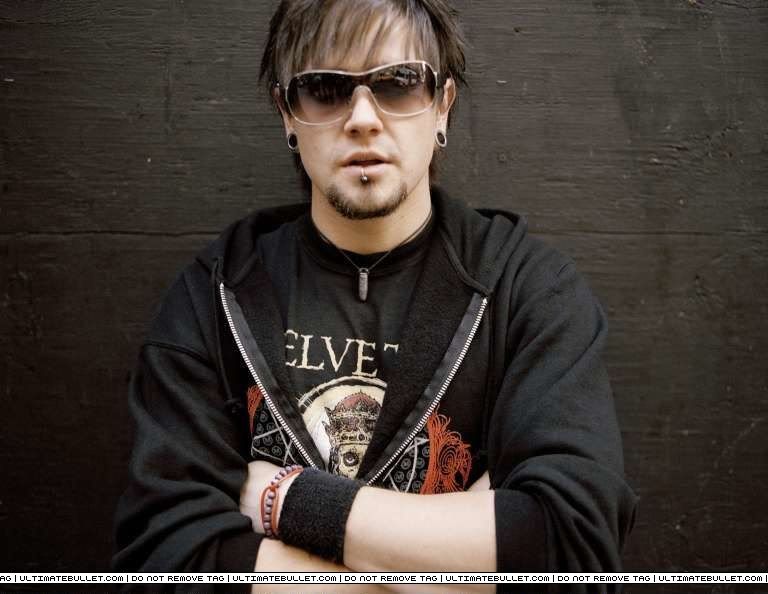 Pretty Jay is pretty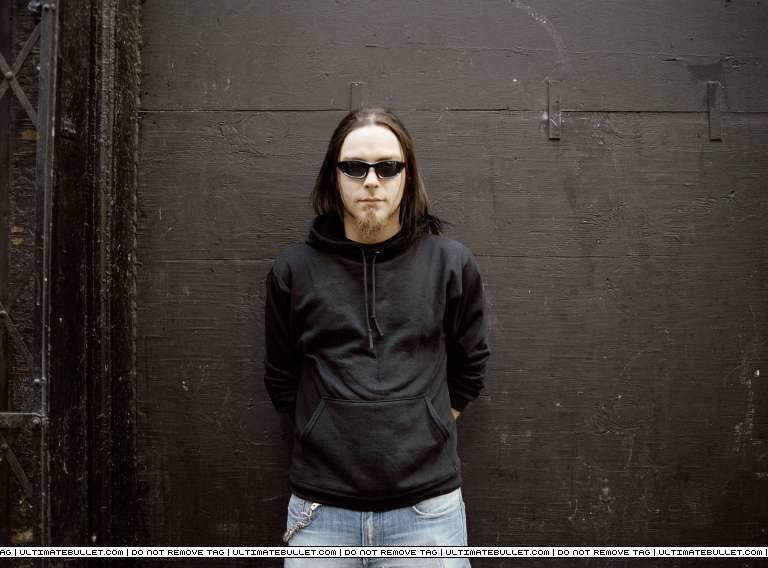 Padge agaiinst a wall



Jay looks like he's coming to hit someone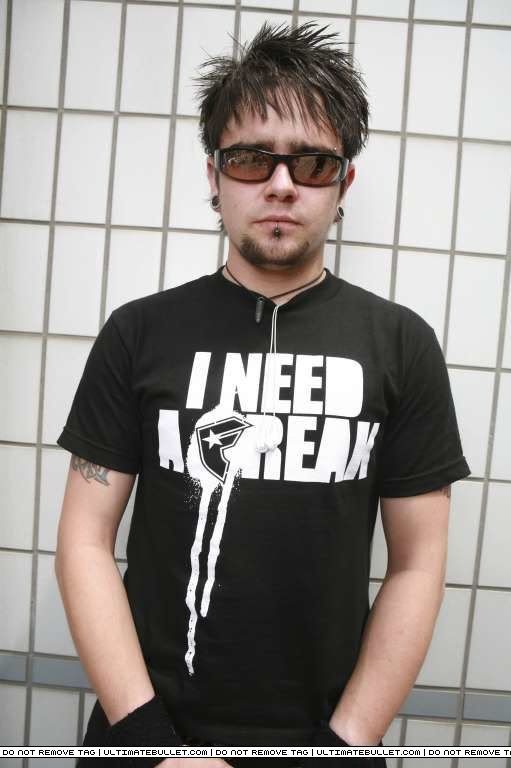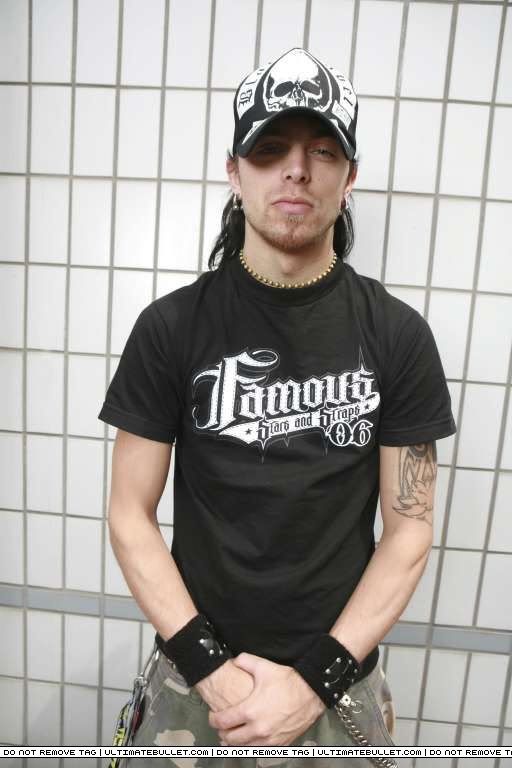 They like wearing Famous Stars And Straps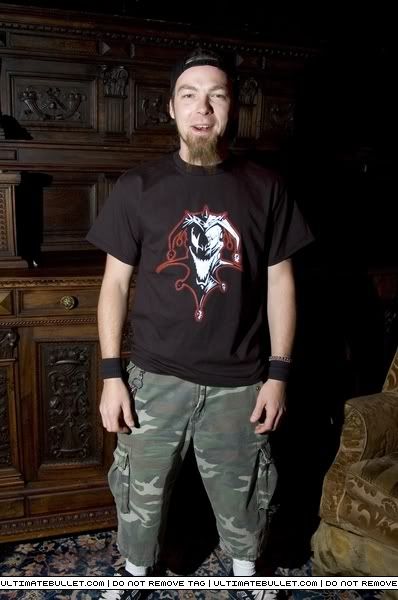 Padge looks stupid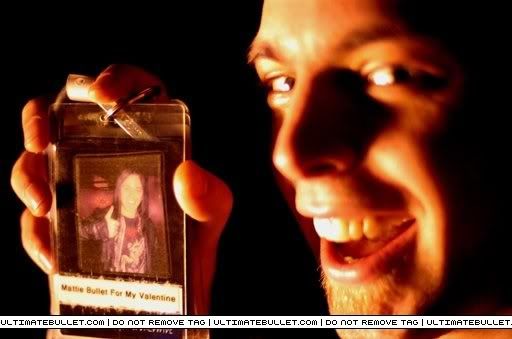 And has a pic of Matt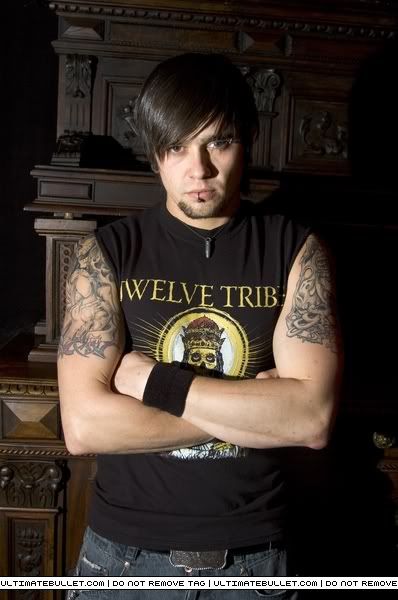 Pretty Jay again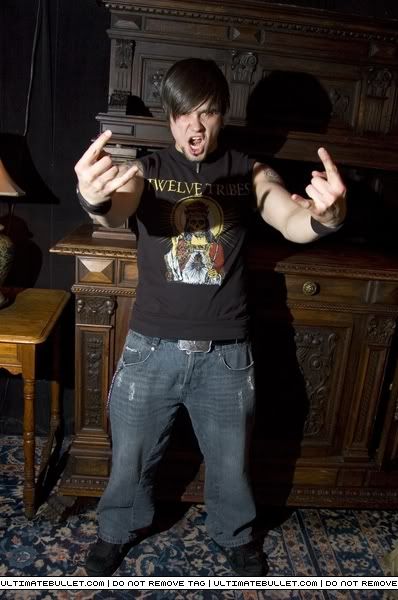 And again looking angry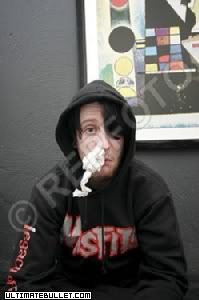 I have no idea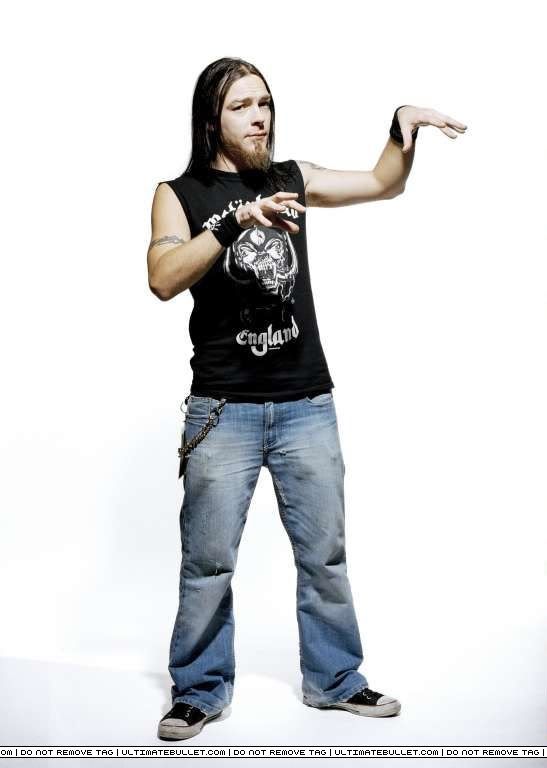 Padge is odd looking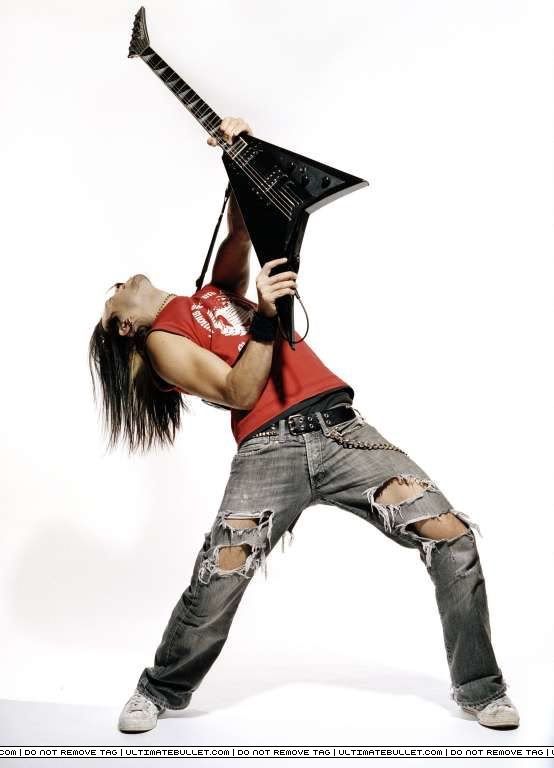 Matt likes tipping his head back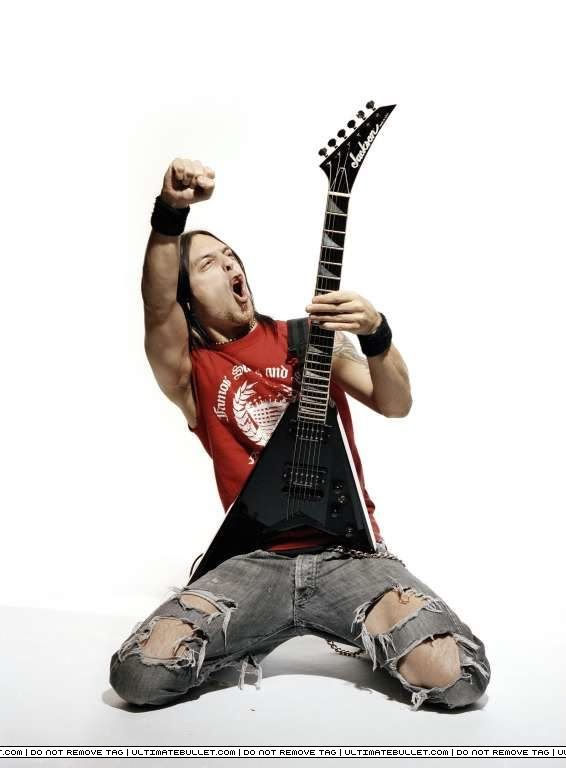 And being on his knees with his mouth open and fisting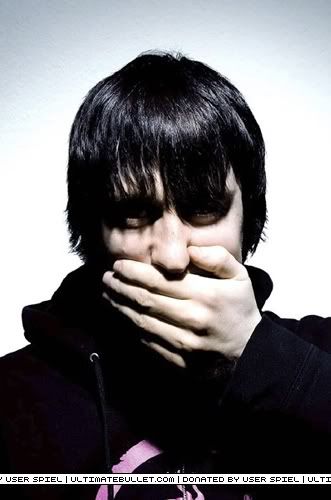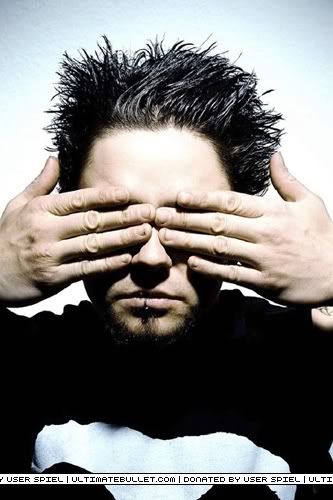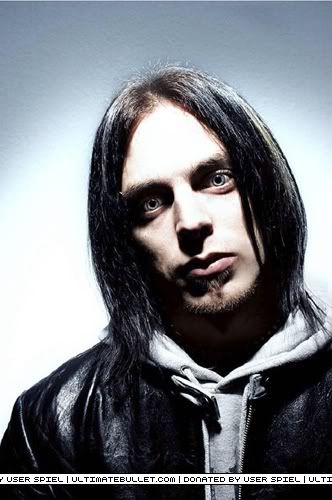 Speak no evil, see no evil, hear no evil... and Matt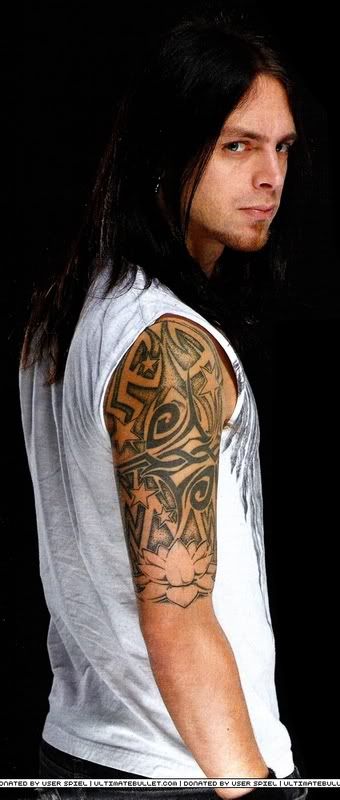 Matt's pretty tattoo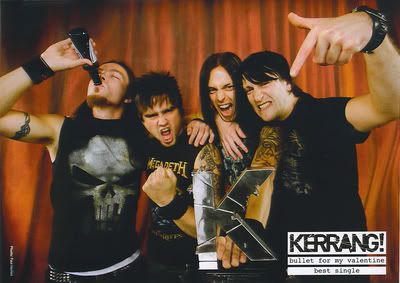 With their Kerrang award (fisting and bottle porn included)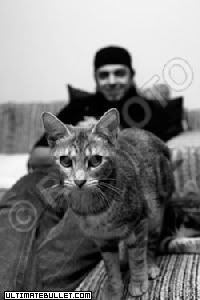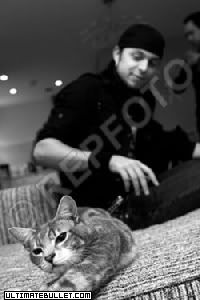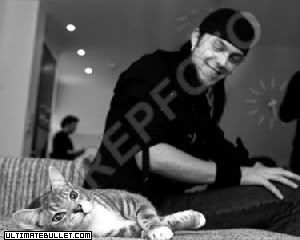 Matt has a cute little kitty called Gus (ad his sister Phoebe, though there's no pic... he also has a dog)

<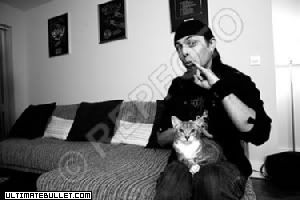 He seems to think he's doctor evil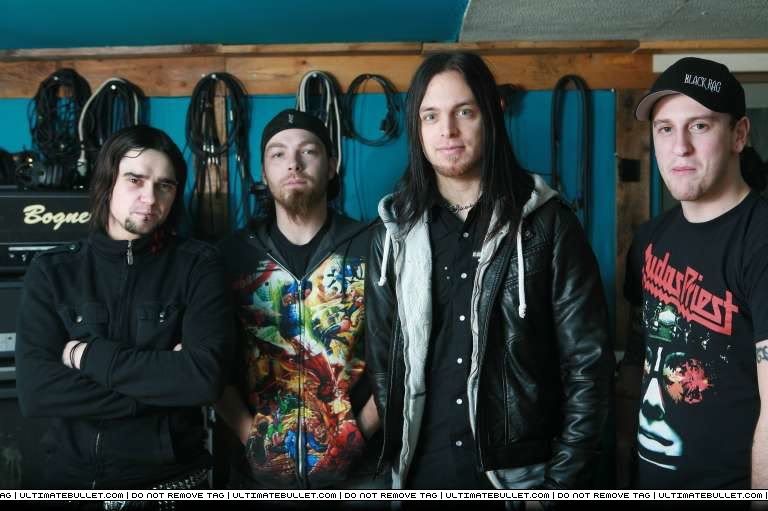 The wires are used for bondage



And that looks like a whip



Matt looking pretty again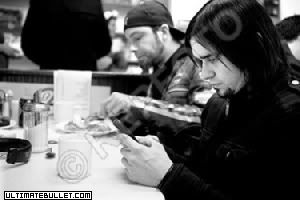 Jay looking at porn on his phone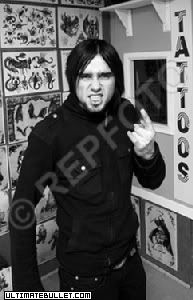 And then in a tattoo shop (cause he's unusually wearing long sleeves I dunno if this was when he got the newer tatt)



I can see Moose saying 'my bitches'



And again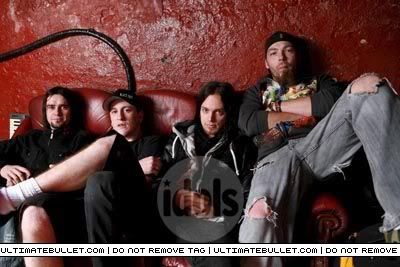 Padge looks whorey with his spread legs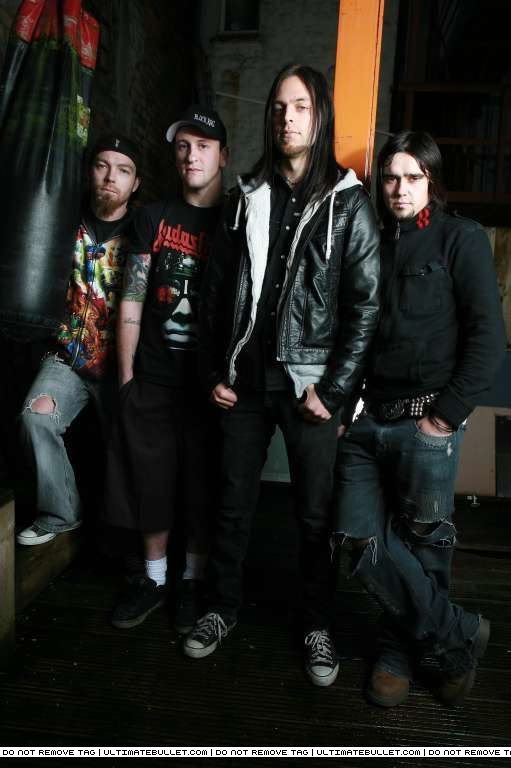 In the punching bag is a person. Jay looks hot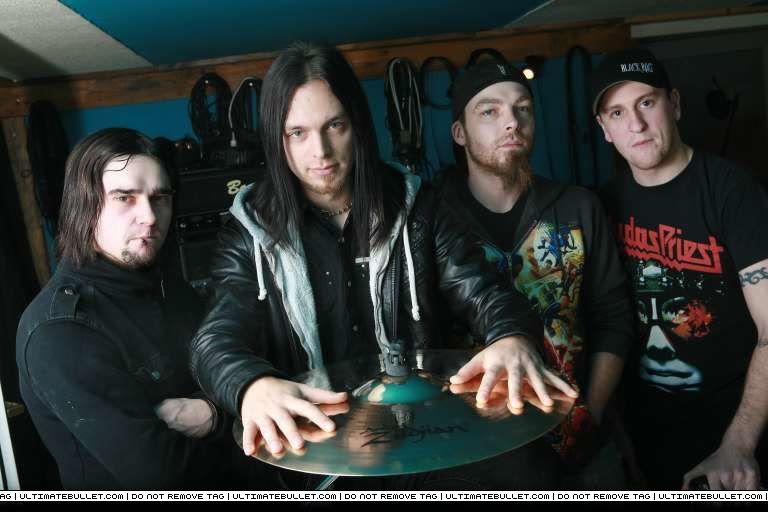 I don't know why Matt's holding on the cymbol

Backstage at a Chicago show (for some reason Matt's topless)


Sweaty, growly Jay (and Padge looks like he has a bottle of piss)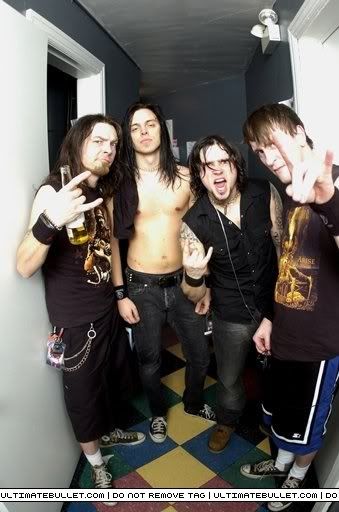 It's interesting how Jay looks the most... expressiony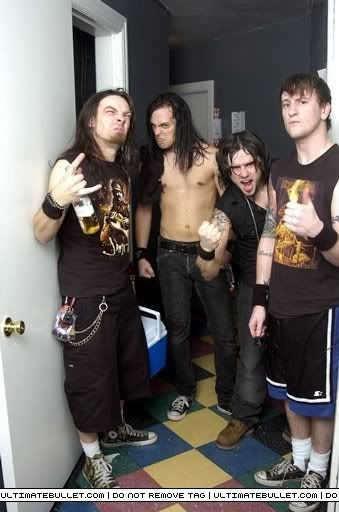 They're all strange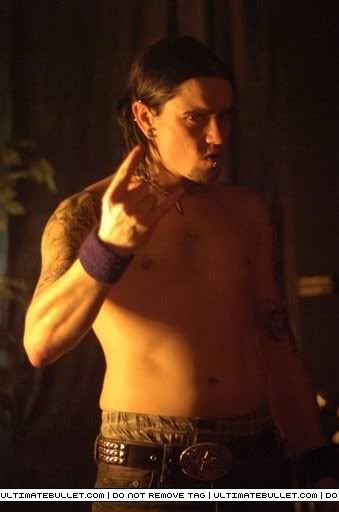 Topless Jay: Guh!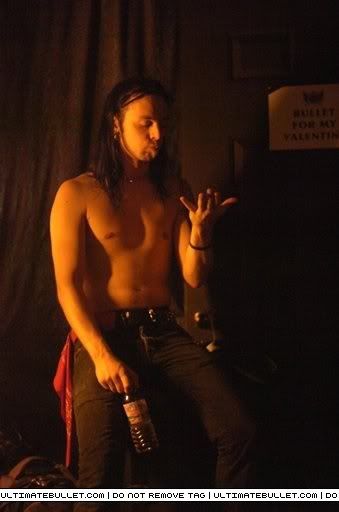 Topless Matt (apparently wondering what's on his hand)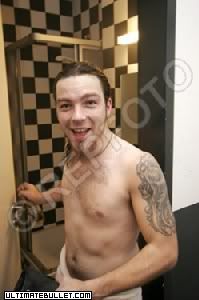 Padge topless


And finally, a Download vid. Cause Jay's so cute and talks a lot