I've decided I'm definately getting a new dvd player next week. They've got em in Argos for £9.99 so I'll get one of those.

I've been up just over an hour and I still just wanna go back to bed and curl up. Least until my eyes get better.

Yay for Heroes last night. Hiro sweaty is guh. And at last he met Sylar. They should totally have sex.

I'm sure if I hadn't been cold and my eyes hadn't stared drooping last night I'd have finished fic.

I keep craving these cheesey things we got from Iceland. I'll have to get more.

Charlie's on Buzzcocks tonight yay! I bet he shagged Simon to be on again. I wonder if he mentions anything interesting/inspiring like he did last time. (Last time he was on I ended up writing Golden.)

Babu, could you do me some more of those bannery things for my writing journal?

So many of The Blank Theory's songs are obviously about the twin's undying lust/love for each other.

I'm thinking of turning next friday into a big day out. Get a daysaver on the bus, go to that stupid thing for the Job Center, go get Deathcar, Link's Crossbow Training, see if Umbrella Academy 3 is in and see nan.

I've been taking a few pictures of stuff (warning, some include me) so here they are under the second cut. But first blurry Taste of Chaos Birmingham pictures. The pics came out so bad cause I lack a steady hand and it was the first time using that cam. D'oh.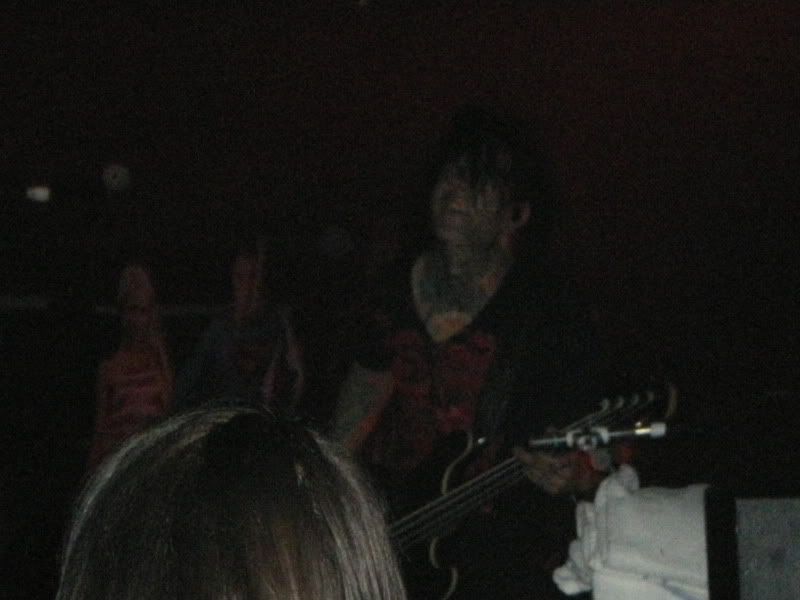 Perdy Jepha < 3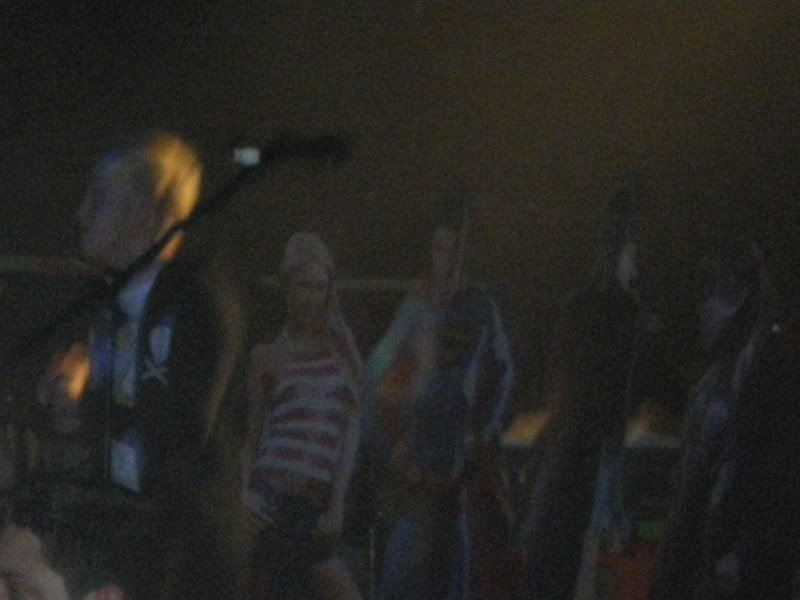 A-not-very-good-pic of Sean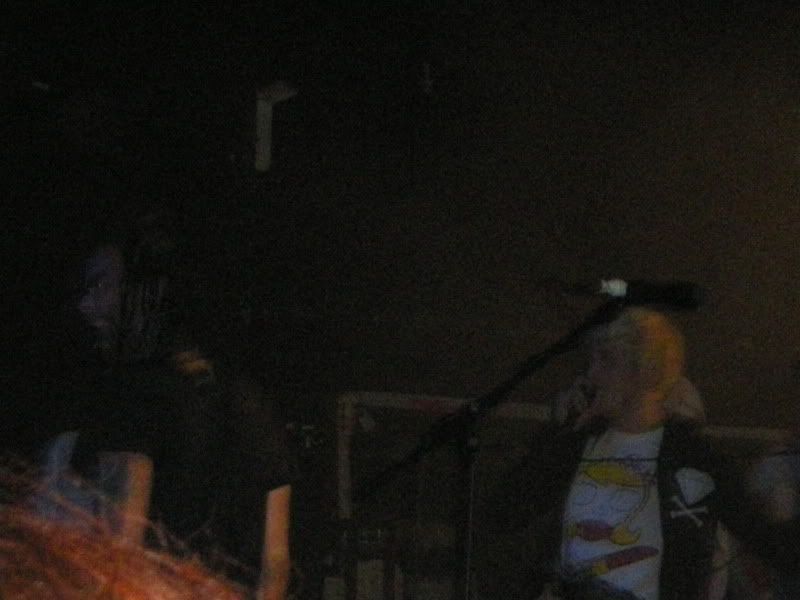 A-not-very-good-pic of Sean and Bert (wouldn't it have been hot if they made out?)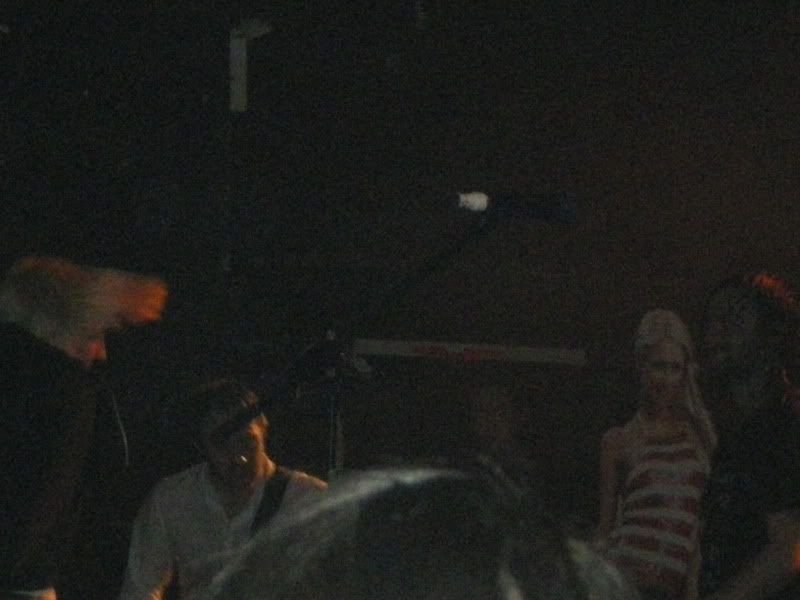 Quinn, Bert and Sean's whoosh hair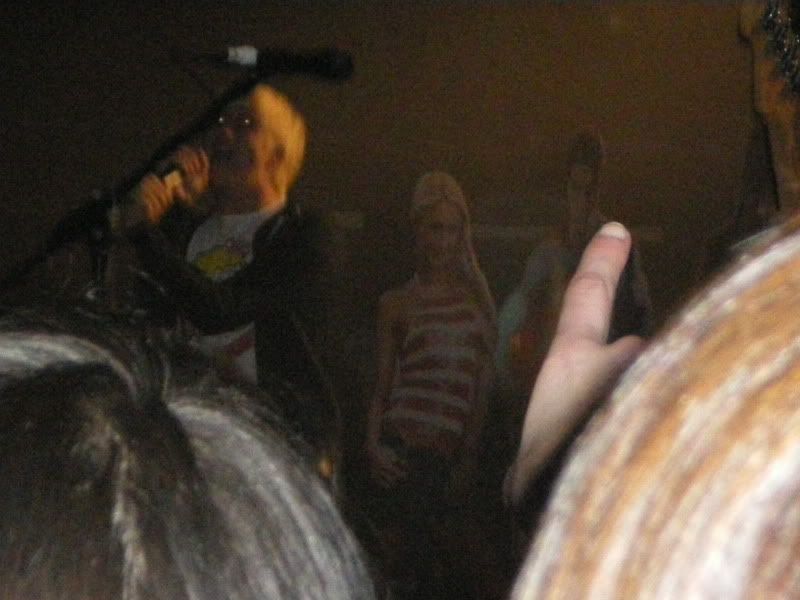 SEAN HAS EVIL GLOWY EYES!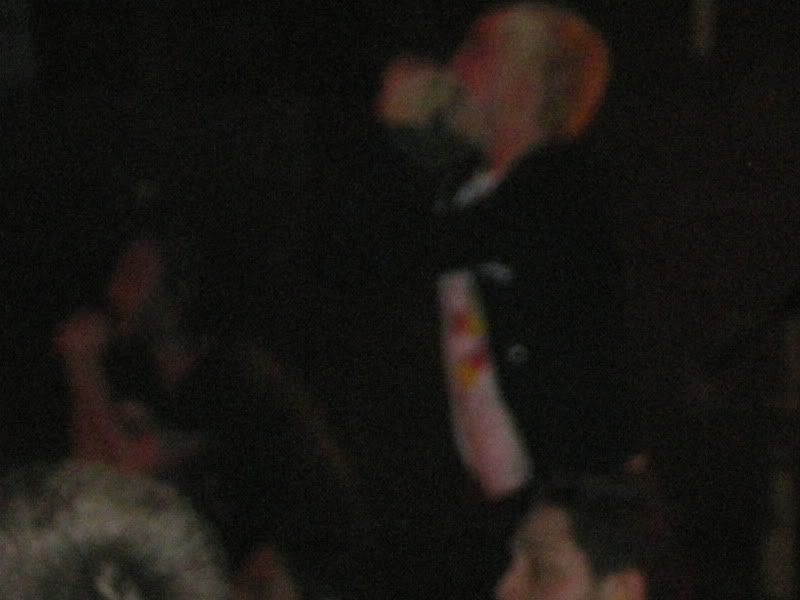 An even worse Sean/Bert

Yeah, the other pics were worse/had hands in the way. Boo. And no pics of Dan:(

And now for the boring pics.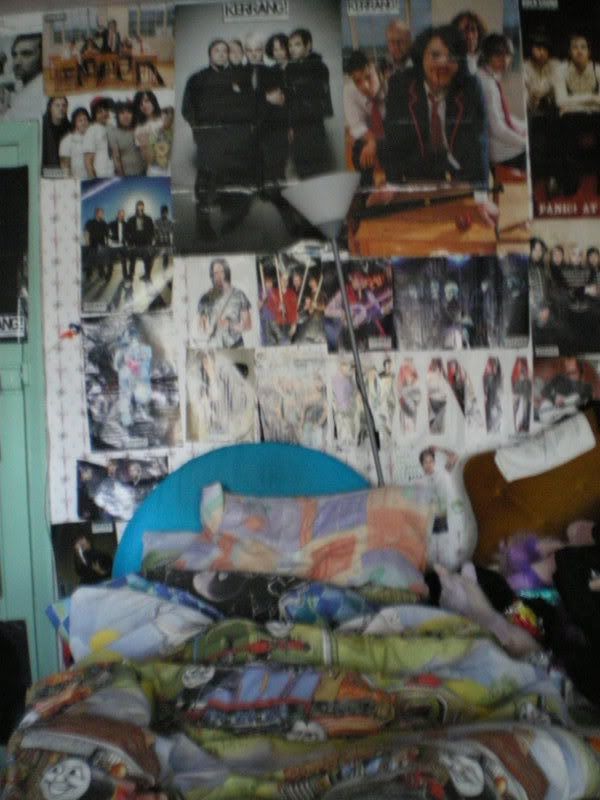 This is my bed. I don't know why mum decided a Thomas The Tank Engine thing for my blanket would be good. It is not good. I'm not a kid (and I didn't go much on him when I was). WAH!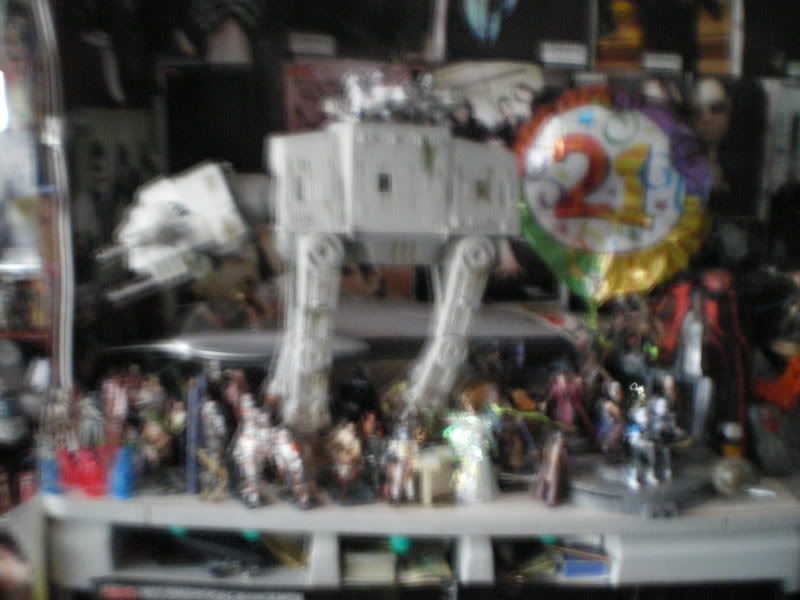 This is my Star Wars table, which I've took pics of before but look it's my new Endor AT-AT which is made of awesome just cause it's so damn big. Also shown, my pretty-much-deflated balloon.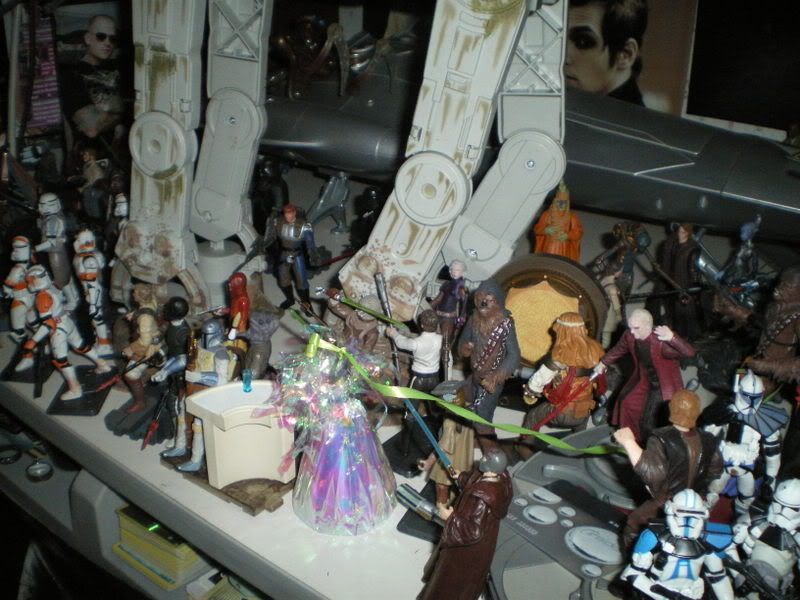 Close up of the table. I should really arrange the figures better. Mustafar is the only area half-organised now. used to have a nice utapau thing but the AT-AT came in so... room had to be made.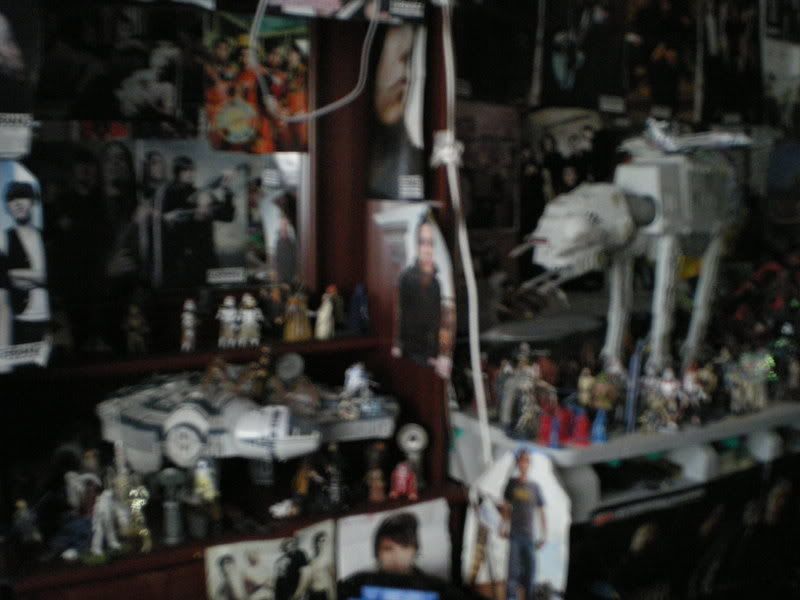 The other Star Wars area, which ha my pride and joy the Falcon (well it's that and the Royal Starship on the other one. Also, the Bullet poster with guns and The topless The Blackout poster (so far the only one Kerrang have done... do another please?)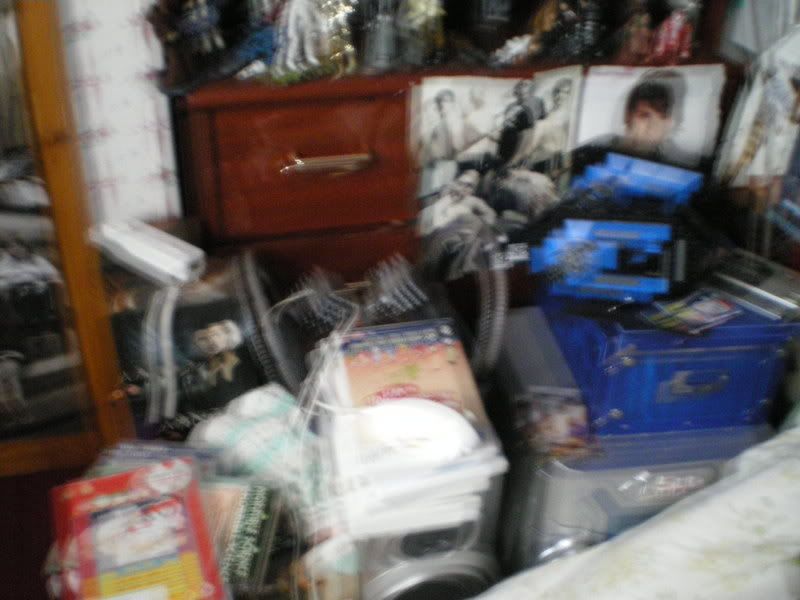 the Hailfire droid (with one missle missing, boo) Lego TIE Crawler and Wii games. I moved em there for ease of reach.



My desk area. I have the keyboard on my lap. There's all my Star Wars Pocketmodels, Doctor Who figures, some of my minis and the newer lego (Jedi Interceptor with Hyperspace Ring, Grievous' Starfighter, Imperial Landing Craft) and Kit. Plus my birthday card off babu that's still up for some reason. Also the Black Parade drawing by babu and the crap on my towers. The old comp is really just for show as it hasn't even been plugged in since I've been here.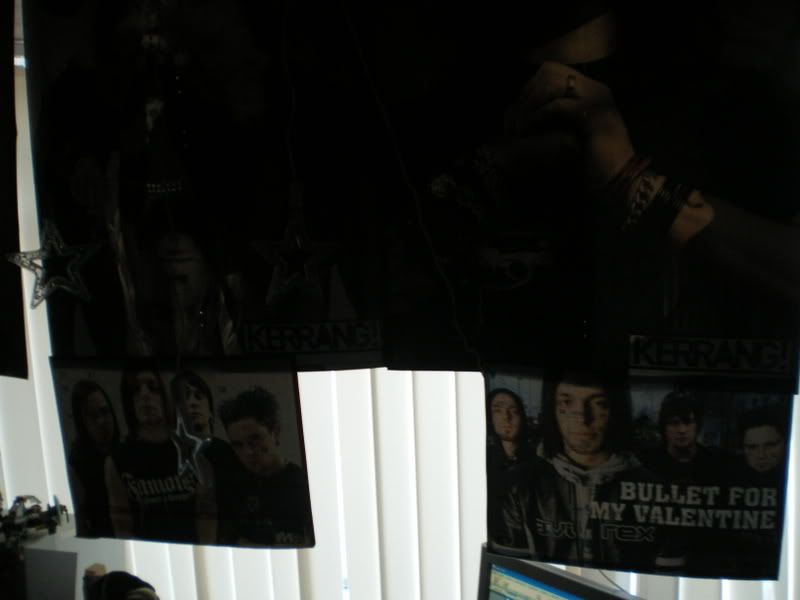 The posters above the desktop area. The pic hasn't taken well. The posters are Lostprophets, Madina Lake, Robb Flynn and two Bullet ones.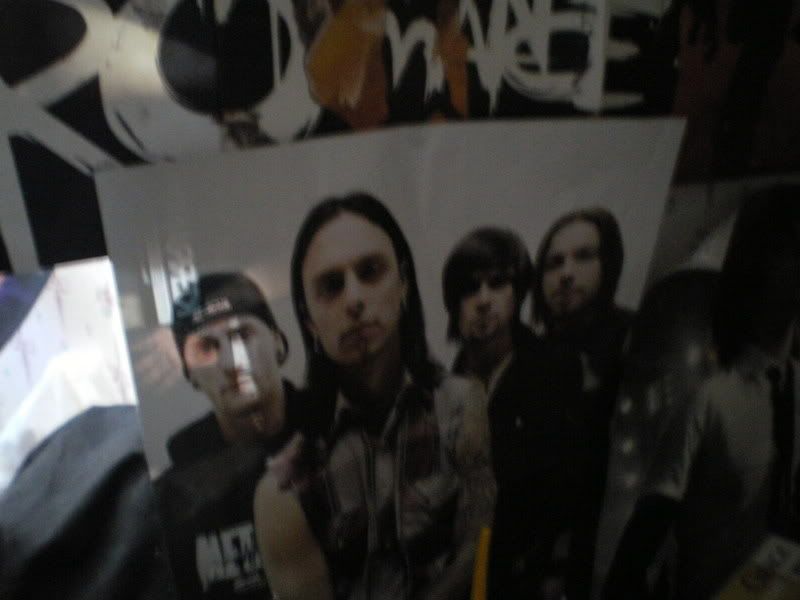 The latest bullet poster. Look at how cute jay is! And how padge looks pretty (and like he's doing something to jay) and how Moose looks like a skater and Matt a farmer. But he has nice arms.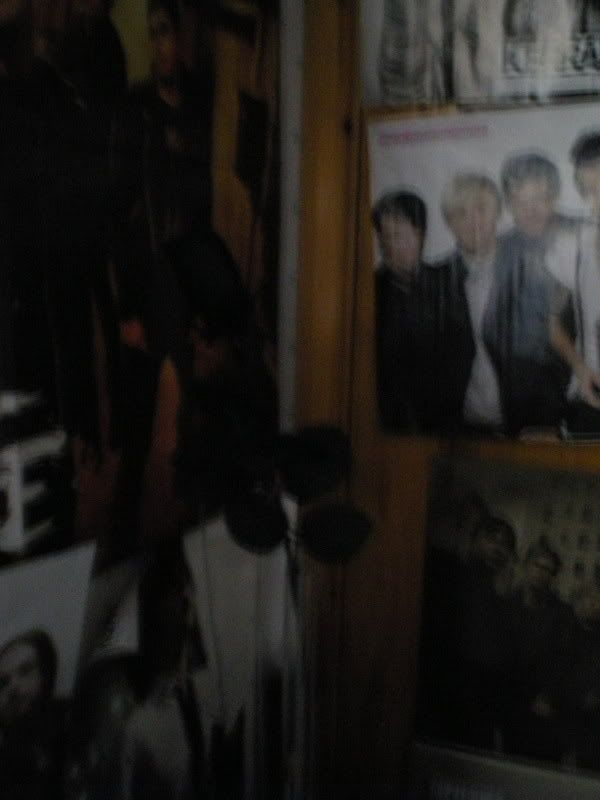 The Black Rose, though again it hasn't come out too good.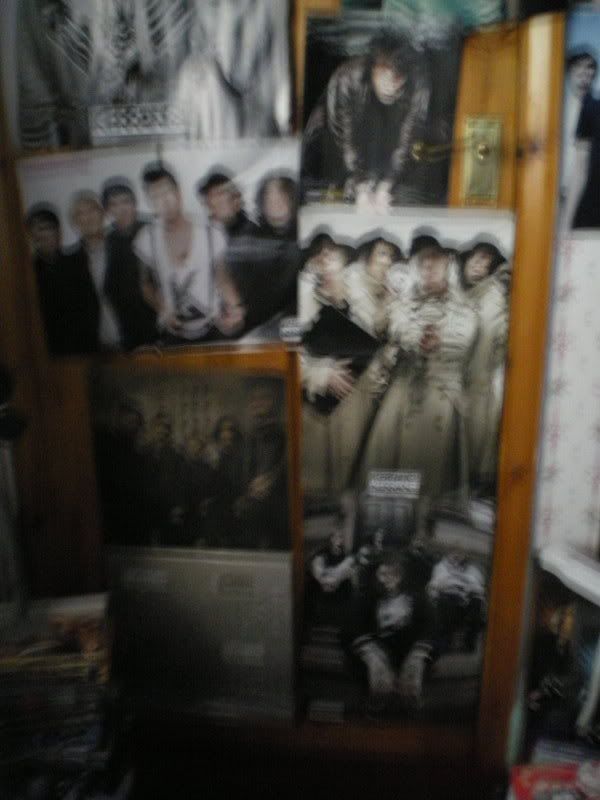 The door to the bathroom, with MCR calandar and Madina poster.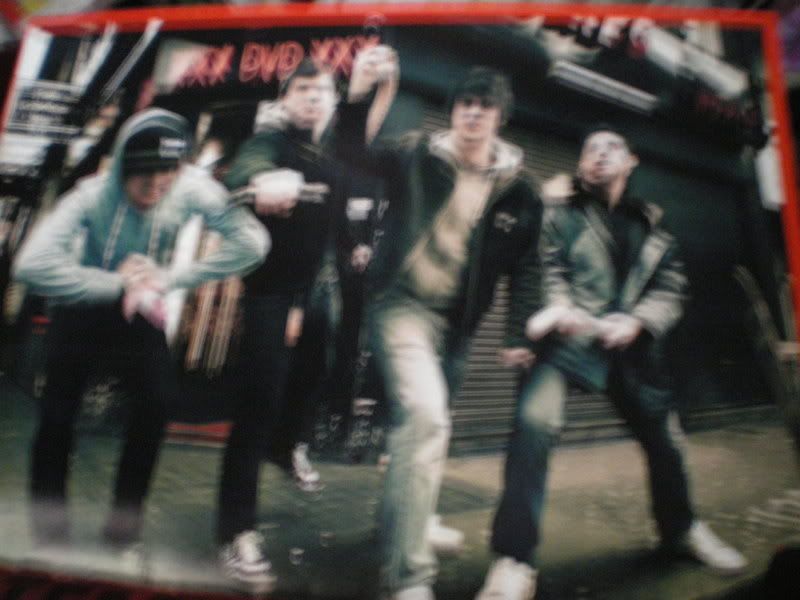 From the Kerrang calandar: Enter Shikari with dildos! Every band should have a shoot with dildos. naked porny shoots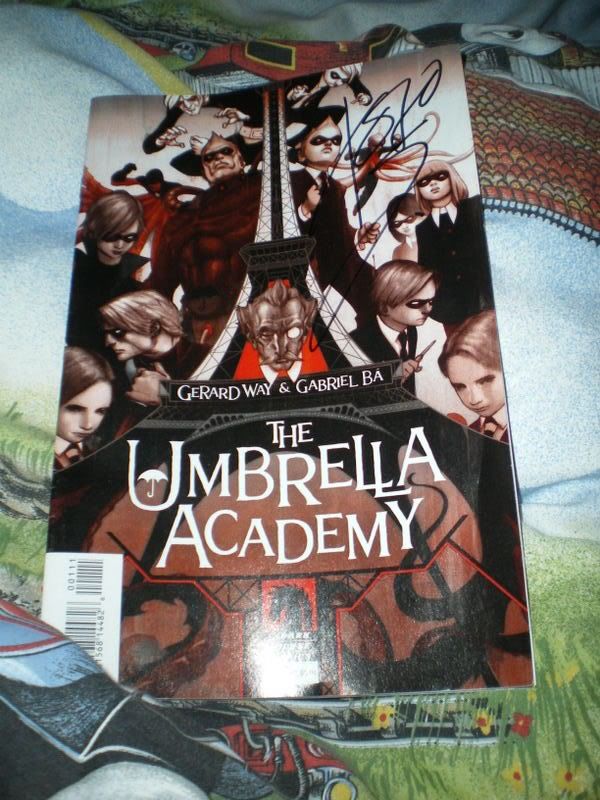 Umbrella Academy issue 1 that OMG Gerard signed! And he touched it! And he was chewing gum!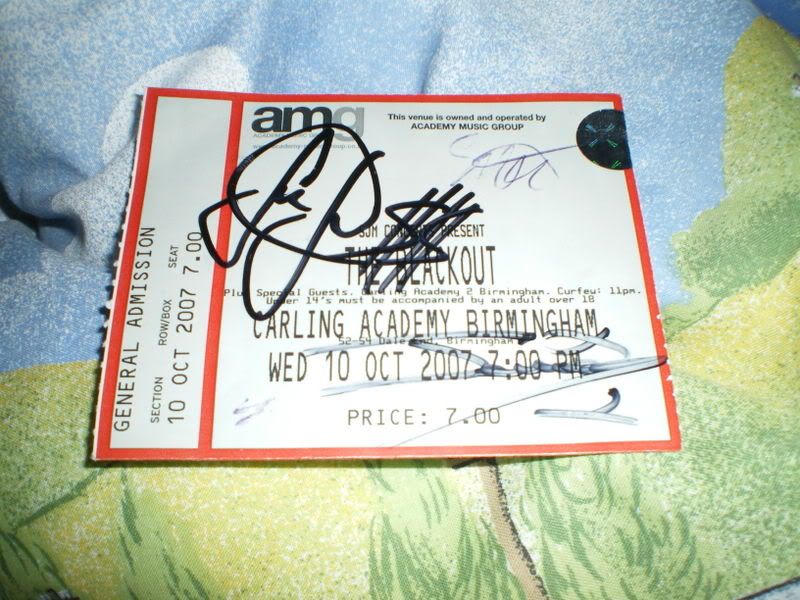 The Blackout ticket, that 3/6 of them touched and signed, including perdy Sean.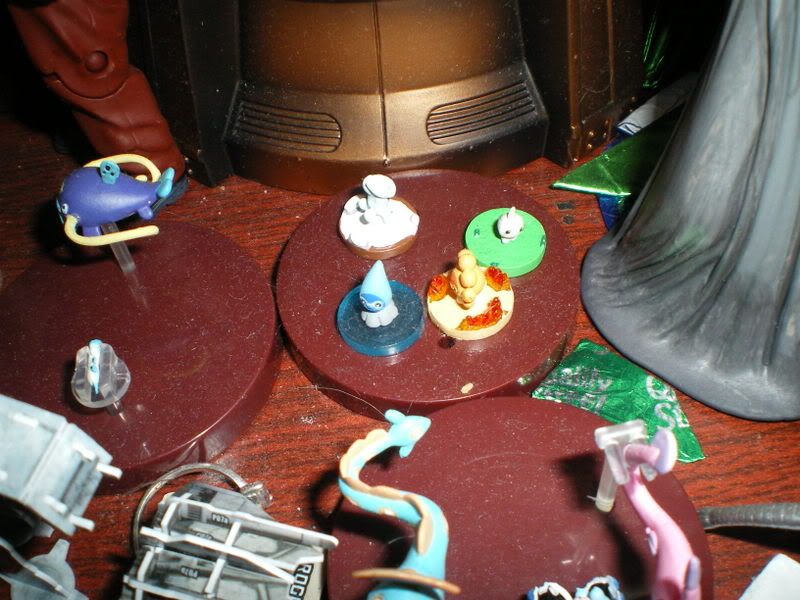 Castform! Look at the cute tinyness!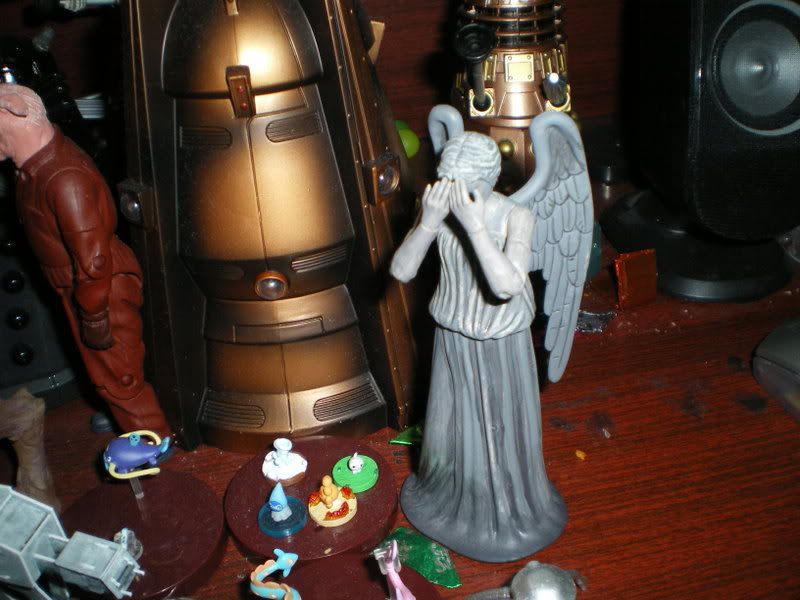 My latest Doctor Who figure, the Weeping Angel.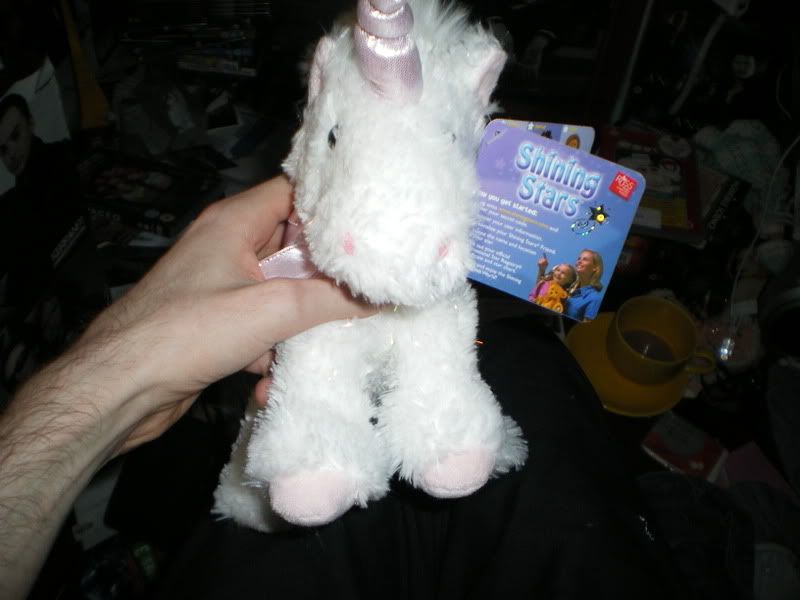 My new unicorn Matthew. He's perdier in person cause he's all sparkly.

Finally the worst pics of all, me.



I left the flash on... hence blinding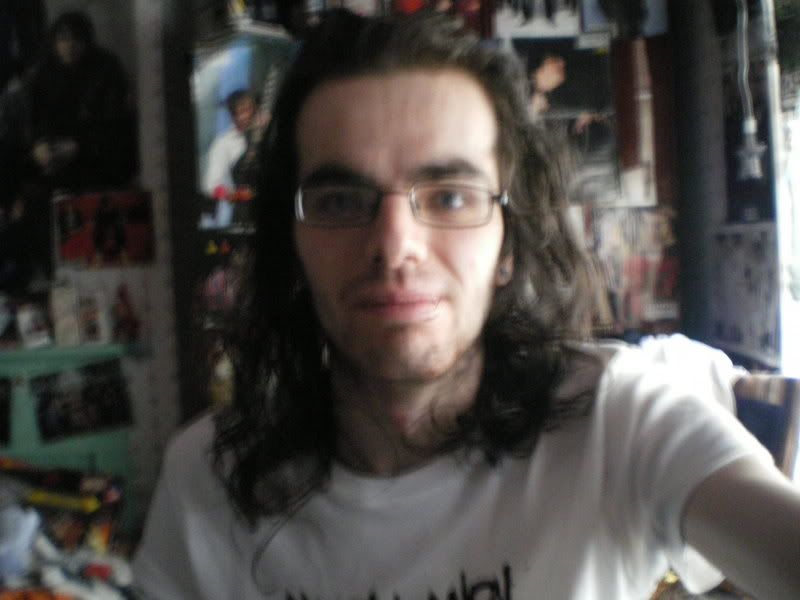 I hate my hair sweapt back like that but I was too lazy to sort it. The t-shirt's my new MCR one, which I just put on yeesterday for the first time. Now you can print those pics of me off and scare the townspeople.

Edit: Poor Frankie:(