Last post of the day (fic and poll in one day, I've been busy). This post=pics I promised and shall be the last post till I|'m back tomorrow so read fic if you haven't and vote in poll!

Pics are a bit blurry cause I took em myself and I'm a bit unsteady with the cam.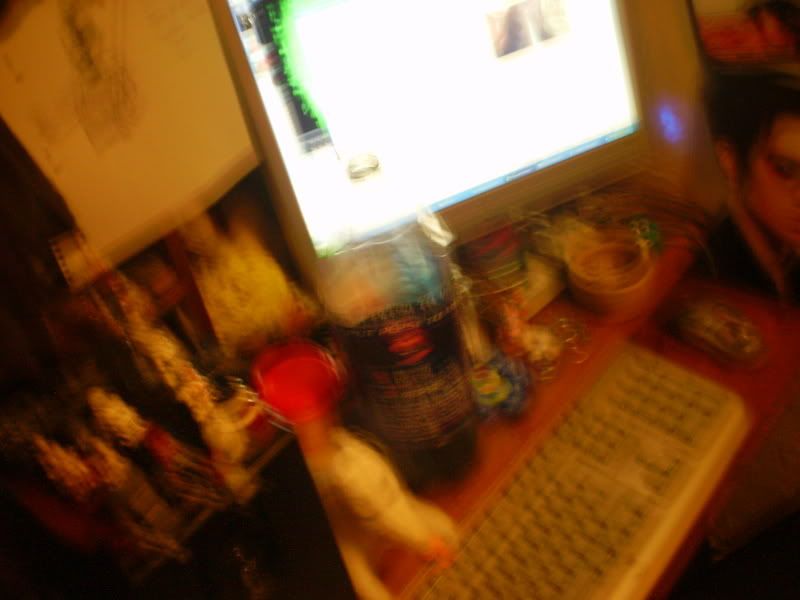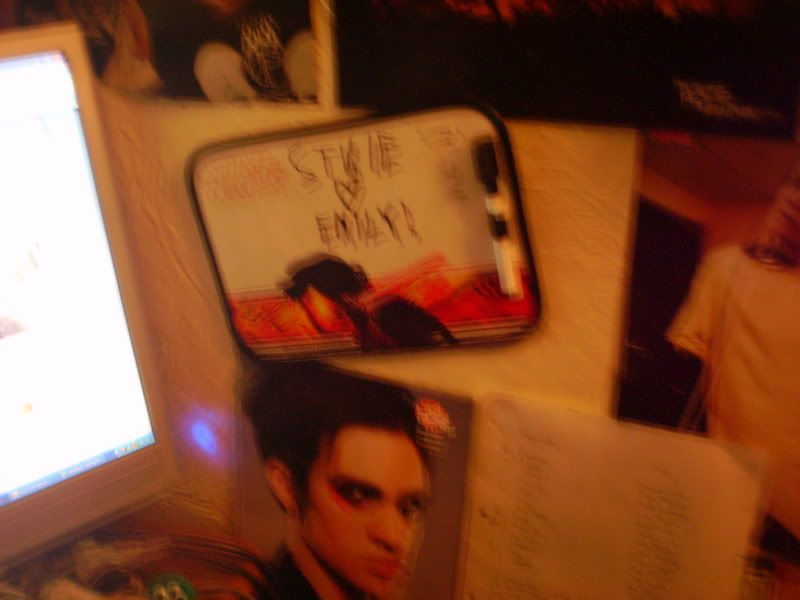 The computer area, aka my natural habitat (pepsi=needed for fic)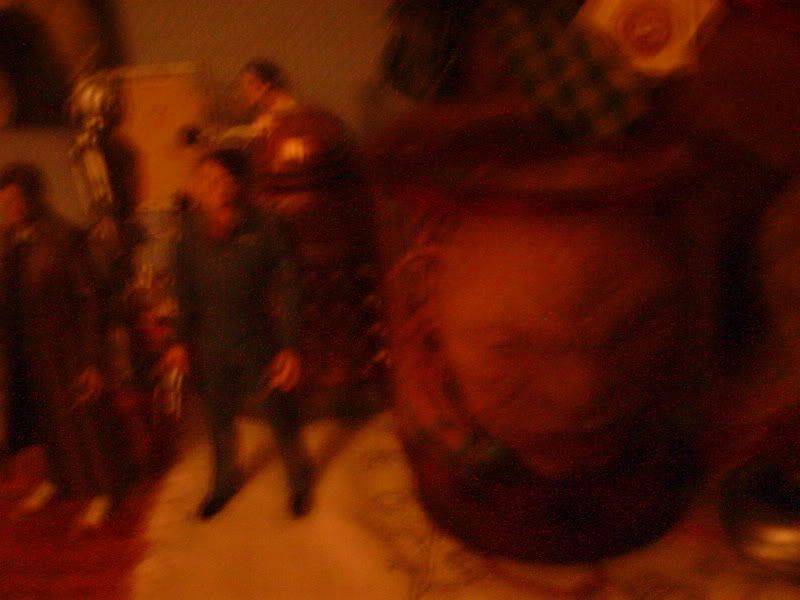 My Doctor Who figs, including the big ol Face

Stuff from Tuesday


My first FOB tee


Unihorns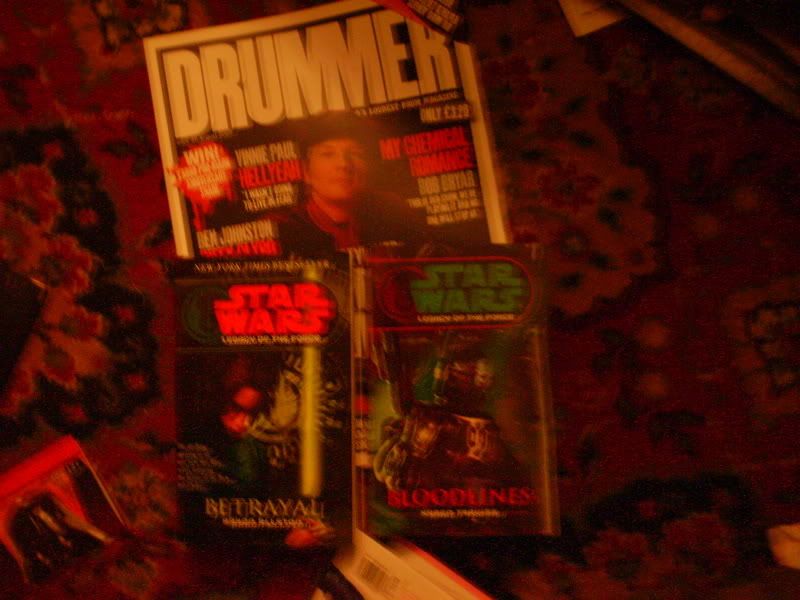 Drummer magazine (YAY BOB!), Bloodlines and Betrayal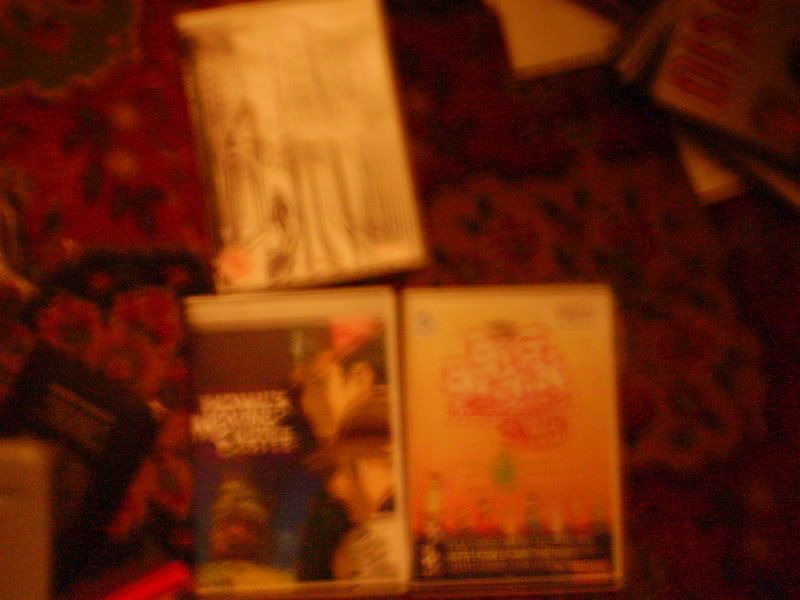 My newest Wii games and Howl's Moving Castle

And, finally: there's moi.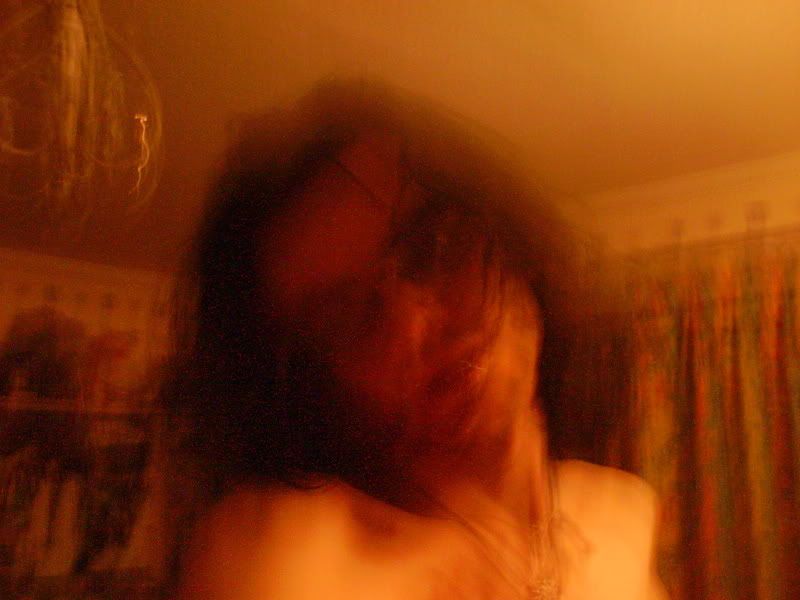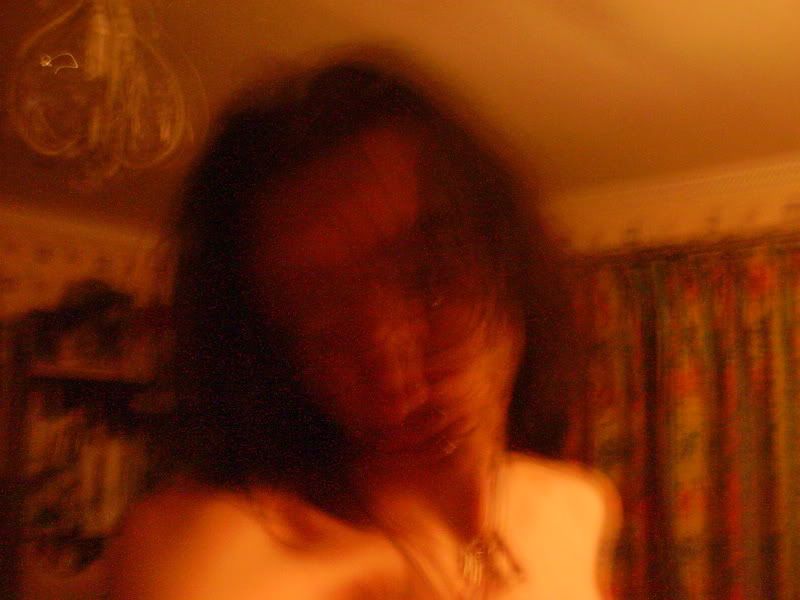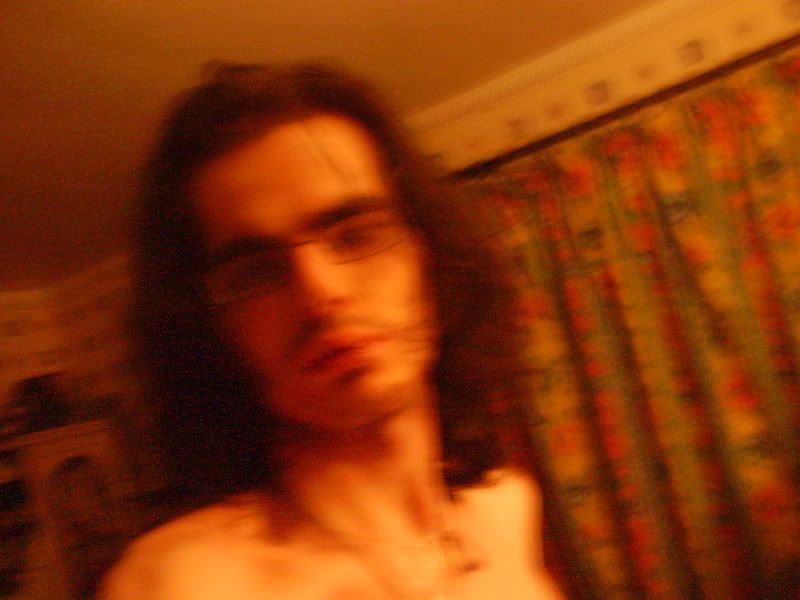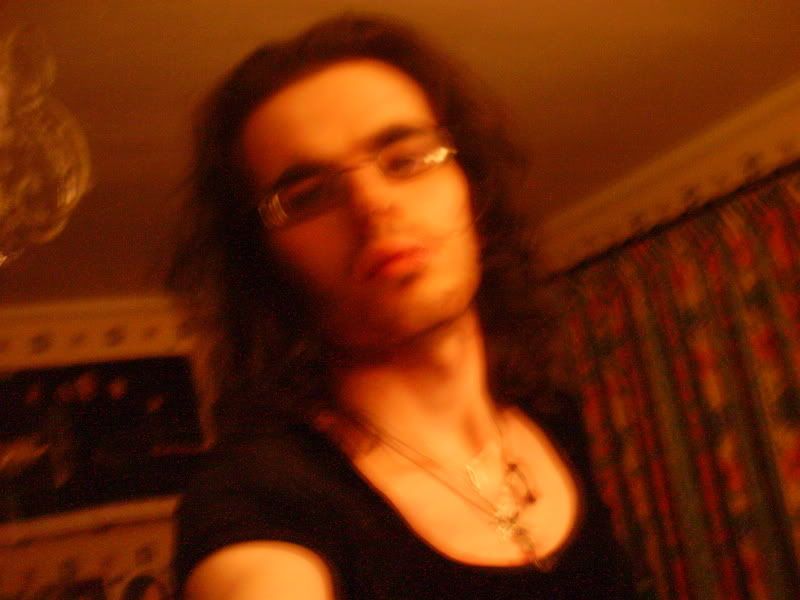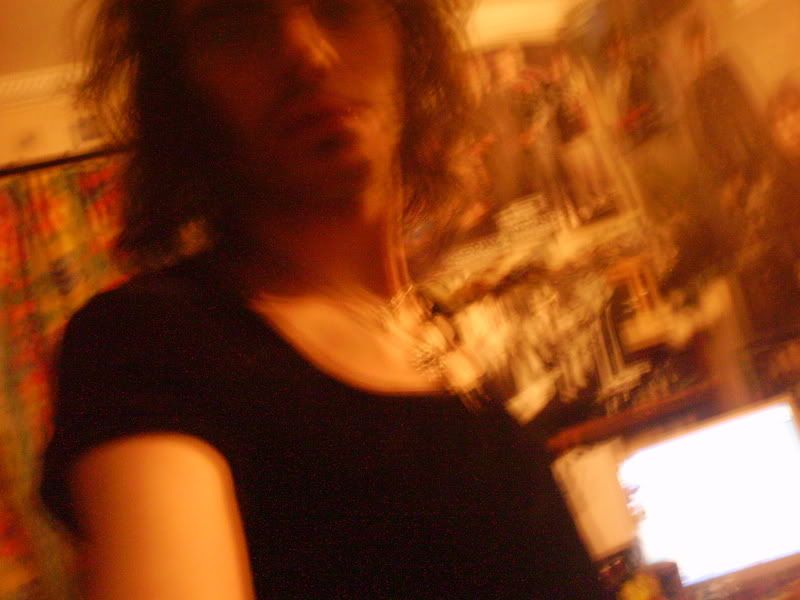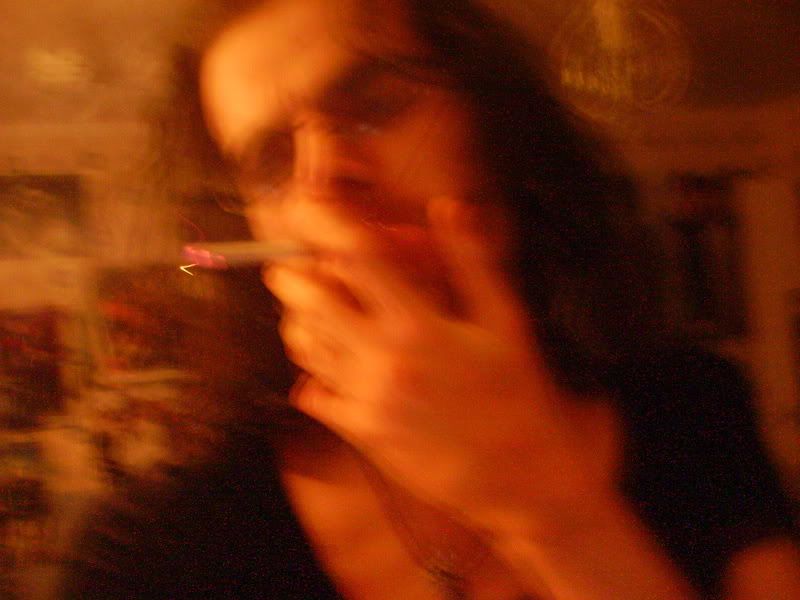 Interesting note: when I was lighting that cig I set my hair on fire :[