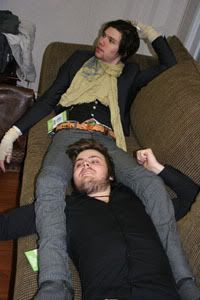 I love this picture. Ryan/Spencer=< 3



Brendon's in the right position, just wrong place
Only bad thing is both have the evil facial hair of doom:( Spencer's much hotter when he's molesting animals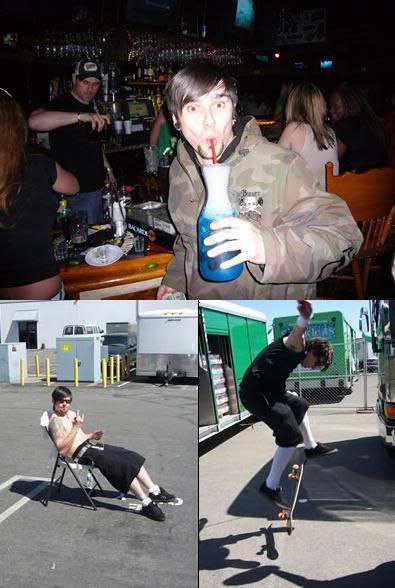 Emo!Jay < 3

I've actually wrote today so block's sorta gone. Huzzah. What's been wrote is My Body Is Your Body (which already had a paragraph done to part 2 that I forgot about). I hope to post it tomorrow.

I'm gonna do a fic at some point where Gerard sings Fightstar's Fight For Us to Mikey. I was listening to it and thought it relates so well so...

The nails of my left hand are now painted black.

I hate competitions like this

Anyway, this post is rather pointless.