AVA's new video is freaky and WAHH I don't get it. A video that starts with surgical instruments should have them being used.

Why are Commander Cody and Scorch so hard to find? And when they are found they're almost 4 times more then they shou;ld be. :( No fairs

Kerrang has a comp to see Lostprophets but it has one flaw. You need to answer a question. A question that's not even there! How the fuck? *pouts* I wanna see Ian sing again.

Speaking of Ian.. piccies!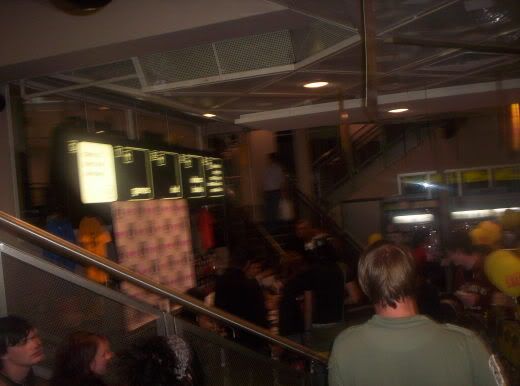 Blurry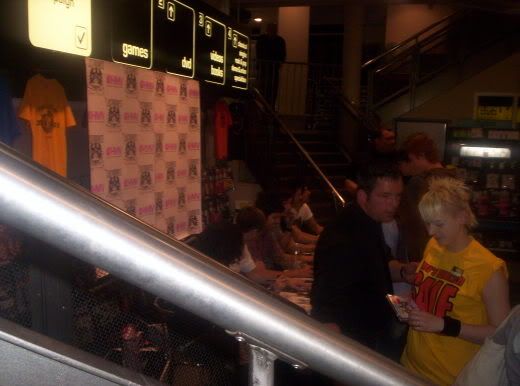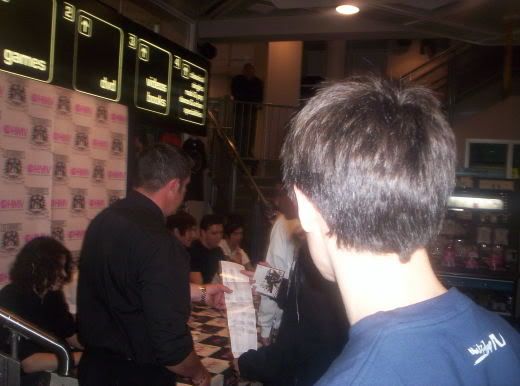 Ilan!!!!!


Th rest of the band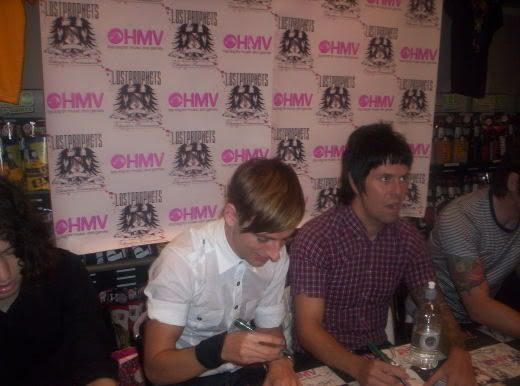 ..one of them is Lee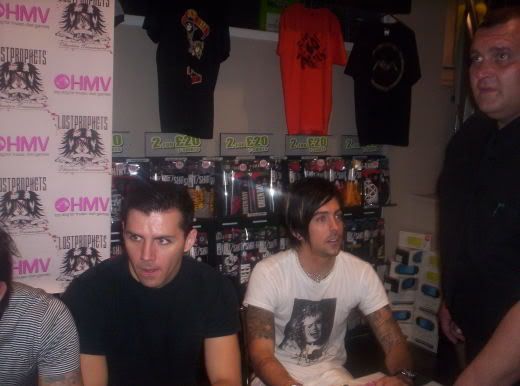 IAN!!!!!!!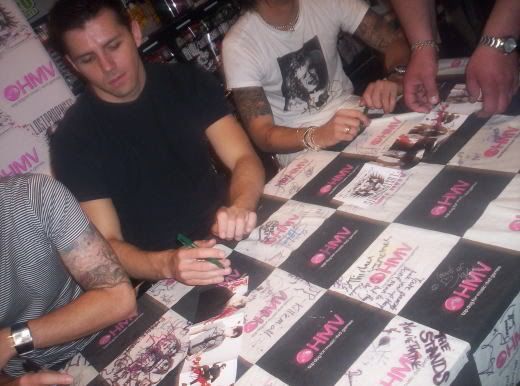 Ian's chest and the signing table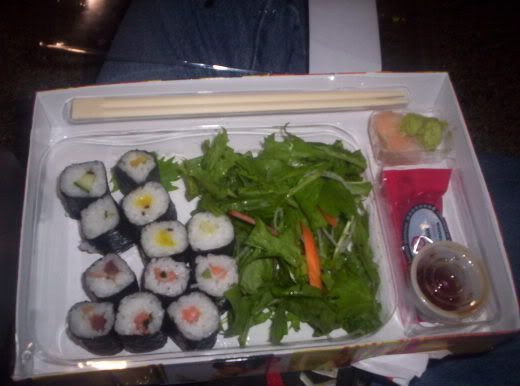 SUSHI!!!!!!!!!!!!!!!!!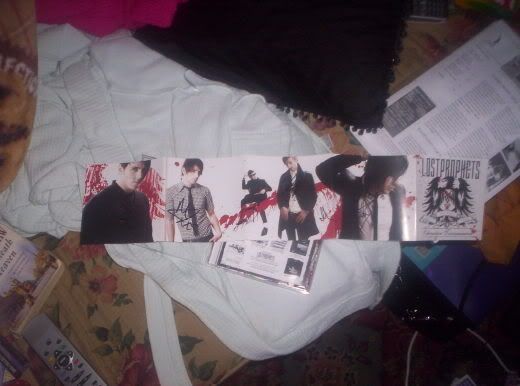 The signed album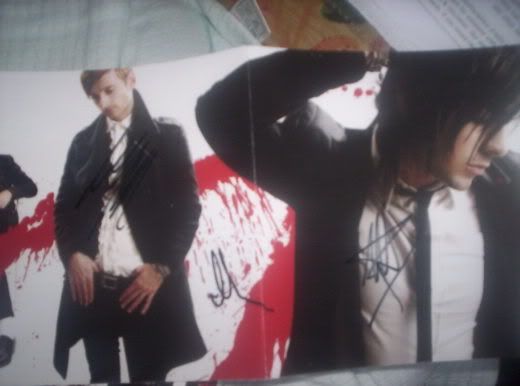 Ian.. yummers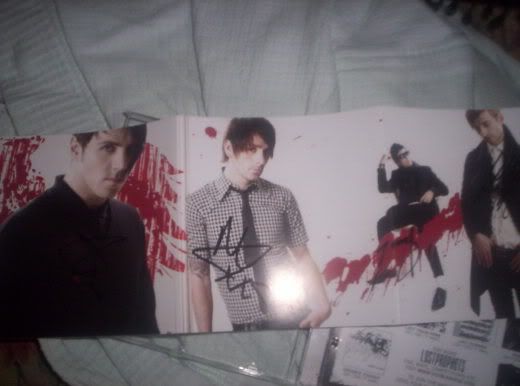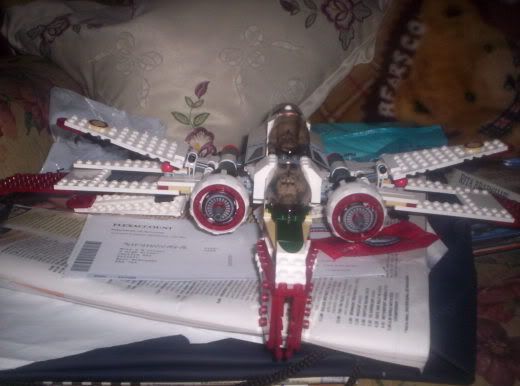 The ARC! :D